HTC EVO Shift 4G for Sprint Launching January 9th at Radio Shack?
With CES around the corner and shots of the HTC EVO Shift 4G appearing on Best Buy's inventory system recently, a launch may be imminent. This time, according to Android Central, an advertisement from Radio Shack shows that the device is expected to launch on January 9th with a price tag of $150.
The ad shows that the full non-contract pricing of the phone will be $450.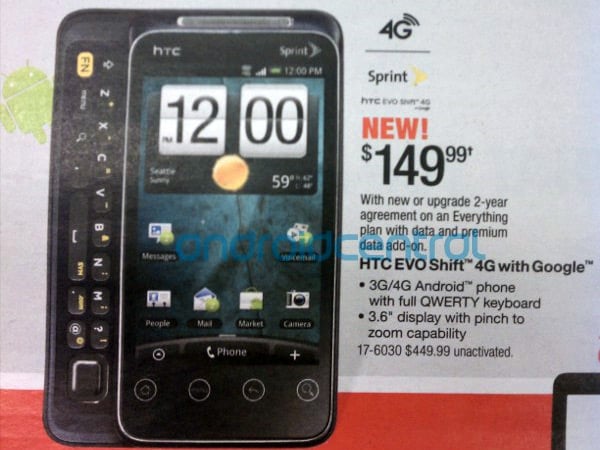 The HTC EVO Shift 4G will have a smaller 3.6-inch display compared to the 4.3-inch display of the original HTC EVO 4G on Sprint. However, the EVO Shift 4G will also gain a landscape-oriented sliding keyboard, unlike the original HTC EVO 4G. The device is shown with the HTC Sense proprietary user interface layer on top of the Android operating system.