HTC EVO V 4G Nearly Impossible to Find
Yesterday, Virgin Mobile launched the HTC EVO V 4G on its new 4G WiMax network. However, it seems as though the phone has stumbled out of the gates as customers are having a hard time purchasing the phone.
We heard yesterday, directly from Virgin Mobile, that the phone would indeed launch but that it was affected by the patent issues that have delayed the HTC EVO 4G LTE release date on Sprint and the availability of the HTC One X on AT&T.
Virgin Mobile didn't elaborate but it's clear that the carrier has run into some supply issues.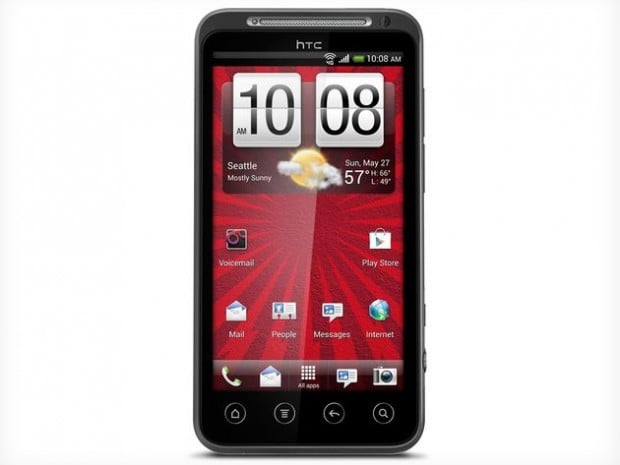 We have heard from several customers who ordered the phone directly from Virgin, only to be greeted with a backorder. We've also heard from several folks who were unable to pick it up from Radio Shack, a confirmed retailer.
Visits to both Radio Shack and Best Buy websites are telling.
The HTC EVO V 4G has vanished from Radio Shack's website and Best Buy still lists the phone as being up for pre-order, even though the device launched yesterday.
So it's pretty clear that there are not enough devices to meet the current demand for this device. Fortunately, HTC's devices have passed customs which means we should see wider availability of the device in the near future.
Unfortunately, we don't know when that will occur just yet.
The HTC EVO V 4G runs on Virgin Mobile's new 4G WiMax network and is the carrier's version of the HTC EVO 3D. It features a 4.3-inch qHD display, Android 4.0 Ice Cream Sandwich, a 5MP camera capable of shooting 720p video and 3D HD imaging, and a 1GHz processor.
It's a solid device but the big appeal is that it's available for a mere $299 off-contract and can be paired with Virgin Mobile's $35 unlimited plan.