HTC EVO View 4G Tablet Launching June 24th on Sprint
While Sprint hasn't come out and revealed the official date yet, it has become apparent that the carrier will be launching its HTC EVO View 4G tablet on June 24th, the same day that the HTC EVO 3D smartphone is apparently going to hit shelves.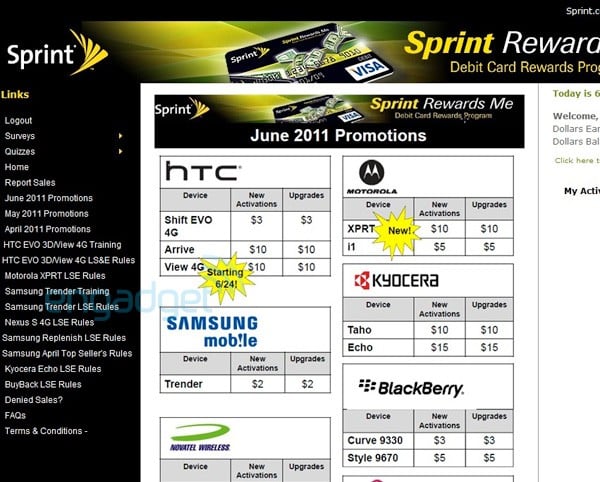 An promotions page pulled from Sprint's Rewards Me website seems to indicate that Sprint's WiMax version of the HTC Flyer will be coming to pre-orderers and those who haven't made up their mind in just three weeks time. Yes, in case you missed it, the EVO View 4G is currently available for pre-order just like the EVO 3D.
So, it's looking like Sprint is going to be employing a double launch of its new tablet and new smartphone much to the delight of Sprint customers around the United States. In case you forgot, the EVO View 4G won our Best Tablet of CTIA award so it's certainly a device that should be on your radar if you're in the market for a tablet not called the iPad 2.
Also, for those wondering, the stylus will be bundled in with Sprint's version as HTC has confirmed that Best Buy is the only place where the digital pen is sold separately. Unfortunately, no word yet on how that will affect the price of the EVO View 4G because there is no official pricing yet.
Anyone going to be picking this thing up?
Via: Engadget

As an Amazon Associate I earn from qualifying purchases.