HTC Flyer Appears In First Official Preview Video
HTC has posted the first official preview video of the upcoming Android 2.3 powered tablet device, the HTC Flyer.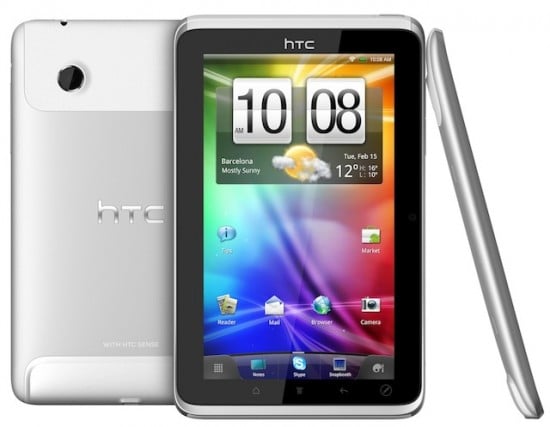 This is the first official video of the Flyer, a device that was introduced back in February at Mobile World Congress in Barcelona.
The preview takes us on a tour through the main features of the HTC Flyer including the specifications and HTC's Scribe technology which allows for the tablet to be used like a notebook/easel.
https://www.youtube.com/watch?v=lzn9LkvKM8E
HTC's Flyer is expected to be released in Europe sometime this spring with places like Amazon UK and Amazon Germany already having it available for pre-order.
Those in the United States hoping to get one earlier than the summer release of Sprint's version of the HTC Flyer, the HTC EVO View 4G, will be happy to know that it's available for pre-order right now for $900 or $800 for Wi-Fi only which is much cheaper than importing it from Europe.
Sprint HTC EVO View 4G Hands-On