HTC Flyer Arrives on T-Mobile for $300
Those of you waiting to pick up the Gingerbread-powered HTC Flyer for T-Mobile are in luck as HTC has now put the 7-inch device up for sale to the general public. The tablet has actually been on sale for enterprise customers and enterprise customers only but that exclusivity period has ended and now anyone with $300 extra dollars lying around can pick one up.
That $299 of course will require a new two-year contract with the Magenta carrier. For those of you looking to just sign an extension to your current contract, you'll be able to get the tablet for $454.99.
Unfortunately, the stylus that is used in conjunction with the Flyer's HTC Scribe software is not bundled in with the tablet which means that you'll have to buy it separately if you want to be able to draw and notate on your new slate.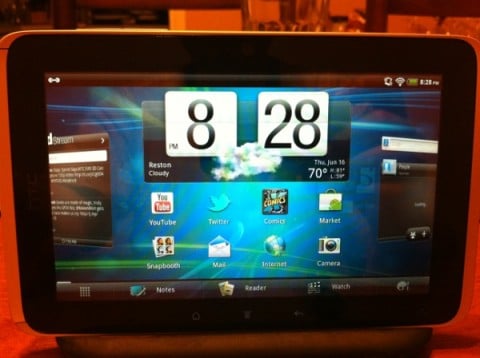 If you're interested, you can find the offer for T-Mobile's HTC Flyer right here.
Via: Engadget

As an Amazon Associate I earn from qualifying purchases.