HTC Flyer Headed To T-Mobile?
It looks like T-Mobile's LG G-Slate and Sprint's HTC EVO View 4G might have some competition at some point this summer as it looks like HTC's Flyer is likely going to be coming in for landing on T-Mobile USA.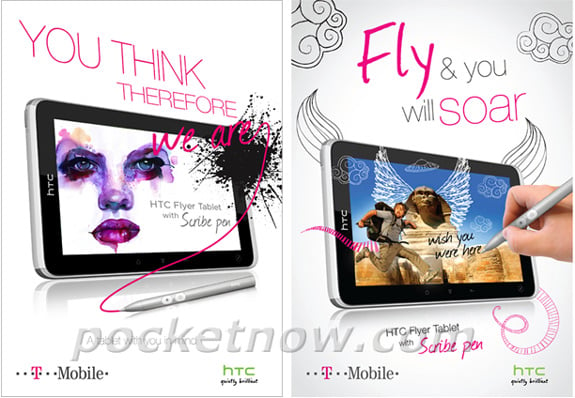 According to a report from Pocketnow and backed up by some physical evidence, the HTC Flyer, which was announced back at the Mobile World Congress in February and just reared it's beautiful head at CTIA under the EVO View 4G name , will be heading to T-Mobile's airwaves as well.
That of course will put it in direct competition with not only the EVO View, but the Honeycomb powered, 3D enabled LG G-Slate which will be coming to T-Mobile sometime this spring.
The evidence comes in the form of some leaked T-Mobile promotional materials so this is looking like it's the real deal especially since the Flyer's bands are more than capable of handling T-Mobile's 3G network.
So, this should be very exciting news for those out there that are excited about the Flyer and didn't want to get it on a carrier other than T-Mobile.
The HTC Flyer recently received our 2011 CTIA Award for the Best Tablet.

As an Amazon Associate I earn from qualifying purchases.