HTC Holiday Prototype Leaked for AT&T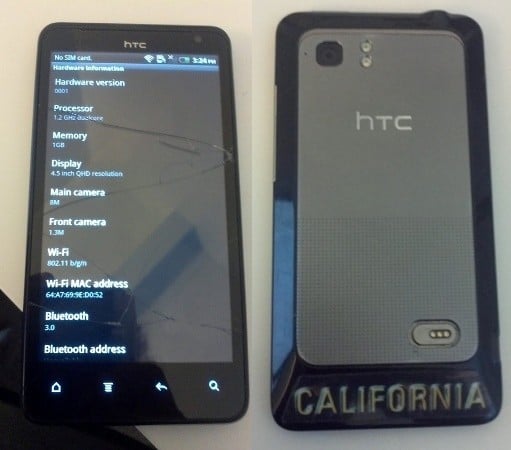 New images of the HTC Holiday Android superphone has leaked, and the device appears to be headed to AT&T. The device is one of the larger handsets, matching the Samsung Infuse's 4.5-inch display. Unlike the Infuse, however, the Holiday will have a higher resolution qHD display with a 16:9 aspect ratio meaning that it will be a tad narrower but a bit longer.
Like most high-end Android HTC smartphones, the device will sport a dual-core 1.2 GHz CPU and 1 GB RAM for multitasking. Coupled with a front-facing camera and rear 8-megapixel camera, the device will make a nice successor to the HTC Inspire 4G currently offered on the carrier.
Unfortunately, though, it appears that the prototype has a cracked screen, but the display does work and turns on.
The prototype itself doesn't appear to sport any AT&T branding on the hardware, but some of the pre-loaded software is made by/for AT&T:
Via: Engadget

As an Amazon Associate I earn from qualifying purchases.