HTC Incredible HD Images Leaked, Will HTC Join Verizon's 4G Launch
With Verizon Wireless getting ready to launch its 4G LTE smartphones at the Consumer Electronics Show in Las Vegas, NV in early January, the carrier has already confirmed Motorola for a launch spot. What's unclear is if HTC will make it in time to be among the first crop of smartphone makers to debut a smartphone on Verizon's nascent 4G LTE network in the U.S.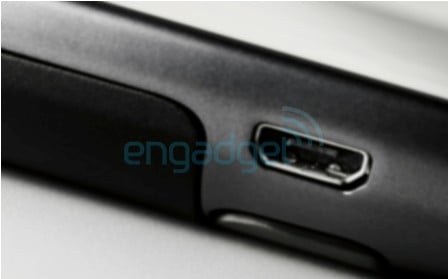 Recent close-up pictures of the HTC Incredible HD, which is also known as the HTC Mecha, were leaked to several popular Internet blogs, including Android Central, Engadget, Gizmodo, and SlashGear. This suggests that the device is nearing, if not, complete in design and may be awaiting launch.
HTC has said in the past that 4G LTE devices from the company may not hit until the second half of 2011. If the statement holds true, the HTC Incredible HD may not be released or announced at CES.
When Verizon Wireless first launched Android under the Droid brand, two manufacturers were present–Motorola and HTC. Motorola ushered in the Motorola Droid 1, which covered the high-end market, and HTC offered the HTC Droid Eris, which was a mid-range device. Since then, only these two manufacturers have earned "Droid" branding with subsequent releases; Motorola with the Droid X, Droid Pro, Droid 2, and Droid 2 Global while HTC got the Droid Incredible. Other manufacturers have launched Android products on Verizon Wireless since the original Droid/Droid Eris debuted, but none of those Android handsets were bestowed with the Droid Moniker; LG had launched the Ally, Samsung has the Fascinate and Continuum. Whether Motorola and HTC will stand shoulder to shoulder with Verizon's big 4G smartphone unveiling as the two have done in the past is still unclear. For now, however, we can enjoy the close-up shots of the Incredible HD, which bears striking design features from HTC.
The Incredible HD would be the successor to the Droid Incredible on Verizon Wireless. Due to the popularity of the device and also the shortages of AMOLED displays in 2010, the Droid Incredible was frequently out of stock.

This article may contain affiliate links. Click here for more details.