HTC Inspire 4G Update Starts Rolling Out, Brings HSUPA Support
Today is a good day to be an HTC Inspire 4G owner because AT&T and HTC have begun to roll out the long awaited update that will finally bring HSUPA support to the Inspire 4G, a feature owners have been waiting for since launch back in February.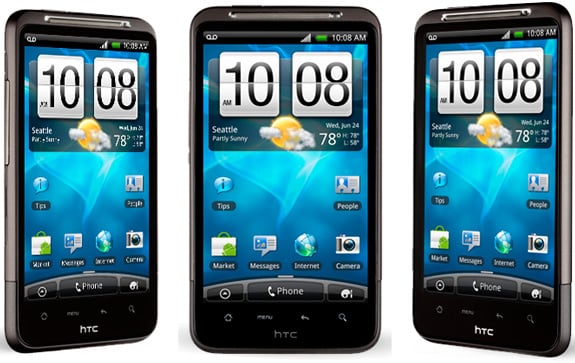 The update is an OTA update and if you're interested (of course you are) you can follow these quick steps to check and see if the update is available for your device:
Home>Menu>Settings> AT&T Software Update> HTC Wi-Fi software update
If you don't see anything, don't fret, just be patient. For those curious about what the update is bringing, besides those HSUPA speeds, here is a full list courtesy of HTC:
Hotmail, Live, and MSN email auto configuration settings update.
Makes the email set up process much easier and includes the most current settings for each type of email.
Increased potential data speed at which data can travel on the network.
It's no Android 2.3 Gingerbread but it certainly should make owners pretty happy.
Anyone out there get the update yet? If so, how are those upload and download speeds looking? Did the update do its job?

As an Amazon Associate I earn from qualifying purchases.