HTC Omega Windows Phone Surfaces in First Image
We are pretty sure that HTC is going to be announcing the HTC Omega and HTC Eternity with Windows Phone 7.5 Mango on September 1st but before today, we really didn't know what to expect in the looks department. Today, Pocketnow uncovered the first image of the HTC Omega, front-facing camera and all, and boy this looks like a gorgeous handset.
From the looks of things, it's going to feature white and silver coloring and looks to be made using some sort of aluminum. Other than that, we're just left with a gorgeous looking Windows Phone that will surely get those looking forward to September 1st excited.
What do we know about the HTC Omega?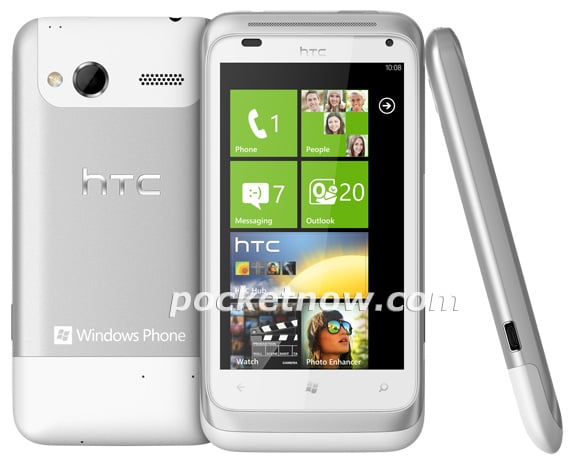 Other than its design, it's rumored to have a 1.5GHz Qualcomm Snapdragon MSM8255 processor and 512MB of RAM. It should also have a 3.7-inch LCD display with a 8MP rear camera. A tad on the small side and we can only hope the HTC Eternity is bigger.
It also, as you can see, has a front-facing camera for video chat purposes, perfect for the Skype integration that is built into Windows Phone Mango. It's also possible that the HTC Omega will be called the HTC Radar when released.
What do you guys think? Digging it?