HTC One Android 4.3 Release for AT&T, T-Mobile, Verizon Announced
HTC announced today that the HTC One Android 4.3 Jelly Bean update will be heading to the AT&T HTC One and the T-Mobile HTC One by the middle of October while Verizon HTC One users will see the Android 4.3 update emerge sometime before the end of the month.
Earlier today, HTC President Jason Mackenzie announced that the Sprint HTC One Android 4.3 Jelly Bean update would roll out today. Thanks to readers who sent in screen shots, we know that the roll out has begun and that Sprint HTC One owners are now in the process of receiving the features from Android 4.3, in addition to enhancements to Sense 5.
Mackenzie did not specify when other devices, namely AT&T, T-Mobile and Verizon variants, would be getting the software but thanks to HTC USA, we now have a time frame for those deployments.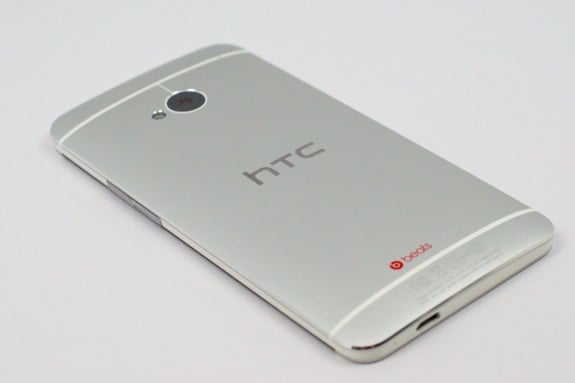 According to HTC USA, the AT&T and T-Mobile HTC One Android 4.3 Jelly Bean updates will be rolling out by the middle of the month, Mackenzie says that he hopes the updates arrive sooner than that, while the Verizon One is thought to be getting the software before the end of October. He says that the update is on track for a release in October.
The company did not confirm any specific dates, only giving the vague windows. This of course is the second time that HTC has announced a window for these updates so it's unlikely to miss for a second time.
HTC One 4.3 updates starting to roll out for @Sprint customers today! Expect @ATT & @TMobile updates by mid-Oct, @Verizon by end of Oct.

— HTC USA (@HTCUSA) October 2, 2013
These three updates should bring the same features along with them including features from Android 4.3 Jelly Bean and enhancements and fixes to HTC's Sense 5 software which is used as a skin over Android. The company still hasn't outlined any plans beyond Android 4.3 Jelly Bean though we expect it to do so once Google shows off Android 4.4 KitKat. The new Android update is expected to debut later on this month alongside a Nexus 5 and Asus Nexus 10 though no specific date is known just yet.
Rumors suggest that HTC's older devices may not be getting the upgrade to Android 4.4 KitKat but at this point, the HTC One appears to be safe.

As an Amazon Associate I earn from qualifying purchases.