HTC One Android 4.3 Update Behind Schedule in U.S.
The HTC One Android 4.3 Jelly Bean update, which was promised for September, by HTC executive Jason Mackenzie, looks like it is behind schedule as the HTC President has confirmed that the updates will slightly miss their September 30th deadline, offering no specifics on when owners on AT&T, Sprint, T-Mobile and Verizon might see their upgrade.
On August 19th, Mackenzie assured HTC One owners in the United States that their big Android update was on the way. No, it wouldn't be the Android 4.2 Jelly Bean update that the international HTC One received in the summer but it would be Android 4.3 Jelly Bean, a new version of Android and one that, at the time, was not available on any other HTC One variant.
Read: HTC One Android 4.3 Update for AT&T and T-Mobile on Deck.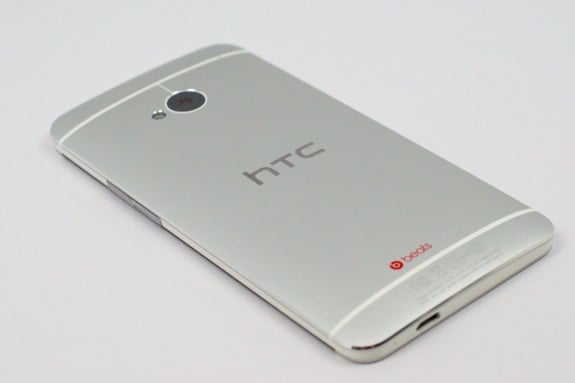 Earlier this week, the HTC One Android 4.3 Jelly Bean update rolled out for the international model and the Developer Edition, leaving owners on U.S. carriers scratching their heads. Mackenzie said that the company was working hard with U.S. carriers to get the software certified but did not say if the updates would miss their September deadline.
Today, he confirmed the expected, saying that the company is still working hard with the carriers to get the software updates ready but that HTC will slightly miss its self imposed deadline of September 30th. What he means by "slightly" is unclear. Whatever the case may be, it's clear that the company will be breaking yet another update promise to its users.
3 days left on 4.3 deadline for US/Canada HTC One. Unlocked out! Carrier skus coming, but will slightly miss 9/30. Will keep u updated…

— Jason Mackenzie (@JasonMacHTC) September 27, 2013
Earlier in the year, the company announced a Sense 5 update for the HTC One S, only to cancel it, and Android 4.2. In the past, the company has also missed deadlines and it still refuses to outright cancel the Droid Incredible 2 Android 4.1 update.
Still, the communication is better than silence and while users will certainly be displeased, the updates likely aren't more than a few weeks away from arriving Over-the-Air.
For now, the HTC One on AT&T, Sprint, T-Mobile will remain on Android 4.1 Jelly Bean while the Verizon HTC One will remain on Android 4.2, the software that it came with back in August.

As an Amazon Associate I earn from qualifying purchases.