HTC One Android 4.4 KitKat Update Details Trickle Out
The HTC One Android 4.4 KitKat update for the United States will deliver HTC's brand new Sense 5 update, Sense 5.5, when it arrives next year. HTC has also once again has confirmed that the HTC One's Android 4.4 update will roll out within 90 days saying that it expects to roll it out across U.S. carriers in the latter part of the month of January.
A couple of weeks ago, HTC announced an ambitious Android 4.4 KitKat update roll out schedule. The company announced that it planned to update the HTC One Google Edition within 15 days of the announcement, the HTC One Developer Edition within 30 days and the HTC One in the United States within 90 days putting the deadline on January 29th.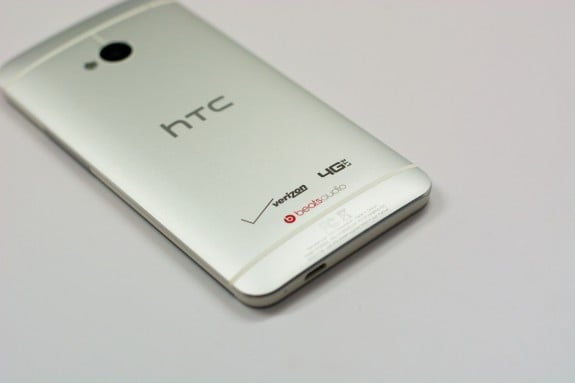 Since then, we have seen a number of other details trickle out including January release dates from HTC One UK and French carrier SFR. We've also see a noted tipster revealed that the HTC One Android 4.4 KitKat update could land before Christmas, something that isn't surprising given that software updates in the United States typically lag behind.
Today, we're seeing more details emerge thanks to HTC itself. HTC President Jason Mackenzie says that the HTC One Android 4.4 KitKat update in the United States will indeed be bringing the new Sense 5.5 to owners on AT&T, Sprint, T-Mobile and Verizon. The Sense 5.5 update has already landed for some HTC One owners but it still hasn't landed in the United States.
@meolderthanmost with 4.4. End January

— Jason Mackenzie (@JasonMacHTC) November 13, 2013
This confirmation should put HTC One owners in the U.S. at ease and make the Android 4.4 KitKat update even more exciting than it already was. Sense 5.5 isn't a massive update but it's one that brings a lot of things to like including enhancements to both HTC BlinkFeed and HTC Zoe, two of the most prominent features on board the the HTC One. It should also bring fixes and other enhancements to Sense as well, making Android 4.4 KitKat that much better than it already was.
HTC still hasn't announced exactly when the update will be rolling out but Mackenzie again alludes to a release date in late January. Whether or not the company will be able to roll out all four major updates by then is up in the air. HTC promised four Android 4.3 roll outs for the HTC One by the end of September and it failed to deliver. The Verizon HTC One, in fact, is still waiting for its Android 4.3 Jelly Bean update with no release date in sight.

This article may contain affiliate links. Click here for more details.