HTC One M10 Release: 5 Key Details Leak
This week new information has surfaced regarding the upcoming HTC One M10 smartphone, which will replace the HTC One M9 from last year. We know there are a lot of exciting new Android smartphones coming in the first half of 2016, and now we've learned a few key details about what's coming from HTC.
Last year the HTC One M9 was announced and released on the same day in March during Mobile World Congress, and hit US carriers on April 10th, the same day as the Galaxy S6. This year the company reportedly has a completely redesigned phone and here's what we know so far.
Read: HTC One M10 Rumored to Have Major Changes
Earlier this month some leaks emerged suggesting the HTC One M10 won't be announced at Mobile World Congress at the end of February, like it has in past years, and instead take a separate day later in March to make an announcement. Now though, we have details about the actual phone to go along with release date rumors.
While all the rumors as of late have been about the Galaxy S7 and LG G5, HTC has been silently working on its best smartphone ever. After a failed HTC One M9, the new HTC One M10 in 2016 will be redesigned, faster and better than ever, and apparently have a nice list of specs to take on the Galaxy S7, iPhone 7 and more.
A few rumors have suggested small details here and there, but today the biggest leak yet emerged. Famed and often accurate leakster Evan Blass, known as @evleaks, revealed key information to VentureBeat. Here's what potential buyers need to know.
Codenamed HTC "Perfume" the new all aluminum HTC One M10 is shaping up to be a pretty great phone, and nothing like the models before it. With a better camera, a fingerprint scanner, and other big changes.
HTC One M10 Display
For years HTC has kept its flagship smartphone a certain size, often smaller than most of the competition, but 2016 may finally be different. Sources who reportedly had the opportunity to hold and use the new HTC One M10 shared details about its screen, camera, specs and more.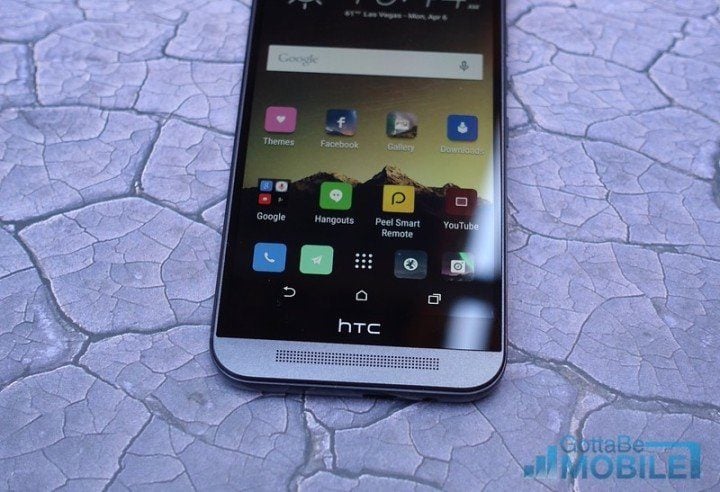 According to Evan's sources, the HTC One M10 will have a 5.1-inch 2560 x 1440 Quad-HD AMOLED display. In previous years it was 4.7 or 5-inches, with a 1080p HD display. This year HTC will finally look to compete against Samsung and LG with a Quad-HD AMOLED screen, one that's slightly bigger than earlier models, and on par with the Galaxy S7.
This will be HTC's first global flagship smartphone with a 2560 x 1440 Quad-HD AMOLED display.
HTC One M10 Specs
More importantly, information today also revealed some telling details regarding the overall specs, features, design and more for the HTC One M10. Of course, nothing is official until more leaks surface, images reveal the details, or HTC makes the announcement themselves. That said, here's what this source believes will be released.
HTC One M10 Specs (Rumored)
5.1-inch 2560 x 1440 Quad-HD AMOLED Display
8-core Snapdragon 820 Processor with 4GB of RAM
32GB of internal storage, with a micro-SD slot (up to 200GB)
Android 6.0.1 Marshmallow
12 Megapixel "UltraPixel" camera with Optical Image Stabilization, laser auto-focus
Front Camera unknown, but will have image stabilization
Fingerprint Scanner in front similar to the Samsung Galaxy S7 (and HTC One A9)
No dual front facing "Boomsound" speakers
more
As you can see that's a pretty big list of details. This leakster who reportedly was able to use the phone, had good things to say about it. It looks like HTC will be making the screen slightly larger, offering the latest cutting edge features, ditching the dual front-facing speakers and much more. There was no mention of the design or battery capacity.
Fingerprint Scanner
According to anonymous sources the HTC One M10 will have a Samsung-like hardware button on the front that will house a dedicated fingerprint scanner for security. We saw this on the HTC One A9 late last year, and chances are the HTC One M10 could look rather similar to that phone, but be much improved.
All we know at this point is the HTC Boomsound front-facing speakers were removed in an effort to add a fingerprint scanner instead. No comment was made regarding the speakers, their placement, or how the phone sounded. That has been a highlight of HTC phones for years.
Camera
As you saw above, the HTC One M10 could return to the "UltraPixel" camera we saw in the original HTC One, but of course it will be much better. HTC has struggled when it comes to the camera on its phones, including the 20 megapixel camera in last years flagship HTC One M9.
In 2016 we'll get a 12 Ultrapixel camera with optical image stabilization, laser auto-focus, and likely a large sensor to allow more light, faster shutter speeds and great overall photos. The same move was made by Google with the 12.3 megapixel camera in the Nexus 6P, the iPhone 6s has something similar, and we're hearing the same plan is in the works for the Galaxy S7.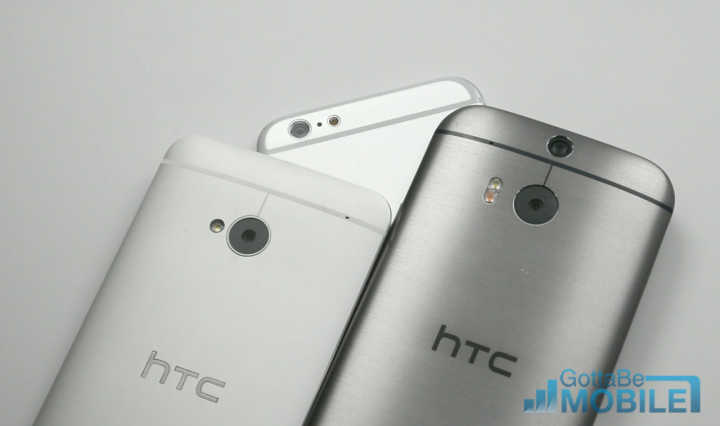 Megapixels don't mean everything, and a bigger and better sensor churns out better images. The Nexus 6P has a 12 megapixel camera that beat out the iPhone 6 in reviews, so 2016 could finally be the year HTC delivers a great camera experience.
Release Date
And finally, the release date. In previous years HTC used Mobile World Congress in Spain to announce and launch its latest phones, but that apparently won't be the case this year. With both the Galaxy S7 and LG G5 being announced (likely) on February 21st, as the show begins, HTC will wait until a later date.
Both @evleaks and an earlier report suggest a separate event later in March is when the new HTC One M10 will be announced, and likely released. That said, those in the United States could be waiting until April for it to hit shelves, just like we saw last year.
All said and done the HTC One M10 sounds like a pretty good flagship smartphone capable of taking on the Galaxy S7 and more, but we'll have to wait and see the final design. The "device's appearance may still be subject to change" so there's no comment on that at this time. That said, expect an all aluminum design and more.

As an Amazon Associate I earn from qualifying purchases.