HTC One M8 Ace Specs & Release Date Rumored
Earlier this year when rumors first started about the now available HTC One M8, there was a second device being talked about called the HTC M8 Ace. While we haven't heard too much about the smartphone lately, new reports this week are reportedly revealing some features buyers can expect, and the release date.
With the HTC One M8 readily available and the HTC One Mini 2 already announced, consumers have turned their attention to what else may be coming this year from HTC. Rumors of a 5.5-inch flagship HTC One M8 Prime have been floating around, but this week more news about the plastic version of the HTC One M8 has surfaced.
Read: HTC One M8 Prime Leak Reveals All
Back in April the first solid details started to surface about the HTC One M8 Ace, but now we have a few additional details to go on, as well as some leaked photos to give prospective buyers an idea of what to expect.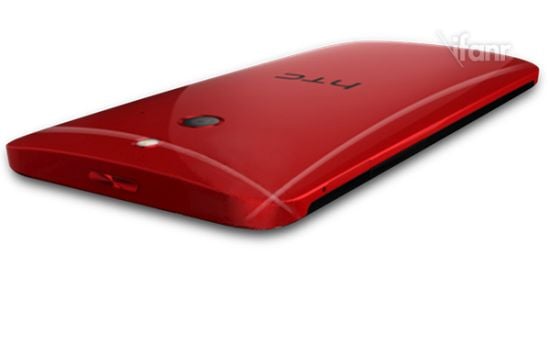 Spotted above is a newly released fan-made render of what the new HTC One M8 Ace could look like, which based on reports and rumors will essentially be a plastic version of the current HTC One M8 at a much lower and consumer-friendly price point. While the image above is only a render, what's below is potentially our first look at the upcoming handset.
Rumor has is the HTC One M8 Ace (or HTC One Ace) will be the same smartphone as the current device on the market, only to lower the cost and appeal to those who aren't a fan of the heavy but beautiful design, this model will come in a lightweight and durable polycarbonate plastic shell. This will make the overall price lower, and appeal to more consumers.
Read: 15 Best HTC One M8 Cases
The first new details (and image above) come to us courtesy of GforGames, who's sources claim the all-new HTC One M8 Ace will be available in certain regions as soon as next month. According to their sources HTC is aiming for an early June release date, which means the company would have some sort of announcement or official launch appearing in the next few weeks. HTC could announce the HTC One Ace later this month, or in early June, and have a mid to late June release date.
None of this has been confirmed yet, but we have heard the Ace will be arriving in the United States on certain carriers to give buyers another option over the HTC One M8 that's all aluminum and available now. If this indeed ends up accurate we're expecting HTC and carriers to make formal announcements sooner rather than later, especially with the LG G3 release coming up next week.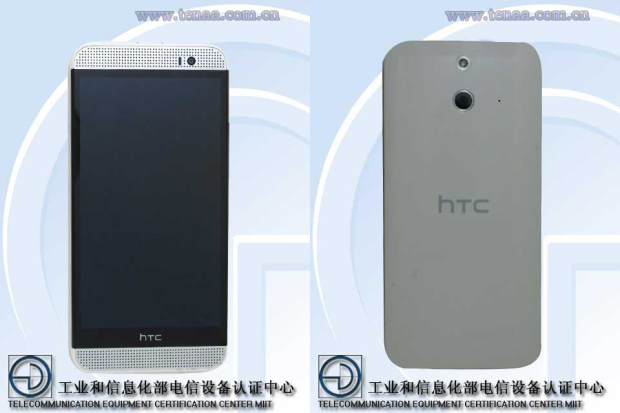 What we're looking at above is reportedly the plastic version of the HTC One M8, dubbed the HTC One Ace. This certainly isn't the best photo we've seen thus far of a smartphone, but could give buyers a decent idea of what could be announced come next month.
Here we see a light gray colored smartphone, and the front facing speakers have been completely redesigned from previous smartphone releases. Having plastic means there isn't a unibody frame with plastic inbetween for WiFI radios and signal enhancing changes, so we see a solid rear HTC smartphone with the same Duo camera on the back. All previous leaks suggested this phone will be identical hardware wise to the HTC One M8, but now we're hearing conflicting reports.
The popular leakster @evleaks is reporting that the HTC M8 Ace will come with a 4.7-inch display, rather than the 5-inch screen that was previously reported. That's about all we have to go on, but previously we've heard it will be a 1920 x 1080p full HD display, and have the same Snapdragon 801 quad-core processor, 2GB of RAM, and 16GB of storage options.
Newly leaked images shown above show the Duo Camera system is still included, but we'll have to wait for additional leaks, reports and rumors before making any further speculation.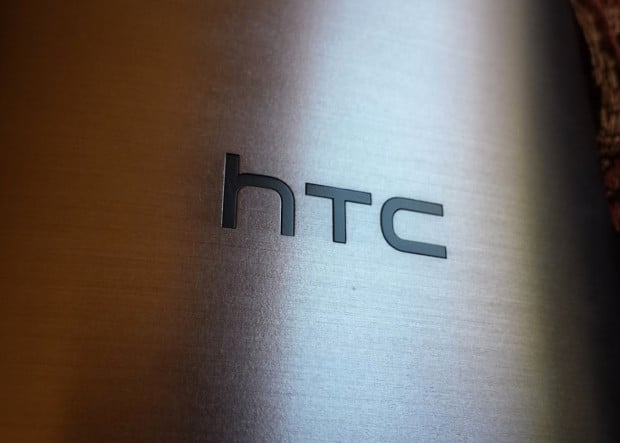 If the HTC One M8 Ace does indeed arrive with similar specs as the current flagship HTC One M8, only built with a lightweight and budget friendly plastic shell for the rumored $400 price tag, the company could have a winner on their hands.
The HTC One M8 has been well-received from the mobile community and consumers thus far, but a similar option at a lower price point could turn some heads. If the alleged early June release date indeed is accurate, expect more details to arrive soon.