HTC One S Kickstand Case Will Cost an Arm and a Leg
T-Mobile launched the HTC One S, its latest HTC-made flagship smartphone and its first with Android 4.0 Ice Cream Sandwich, last month on April 25th. Those who have been toting one around might be thinking about picking up a case, and quite possibly one that adds a kickstand to the mix. If that's the case, today is a lucky today as the HTC One S kickstand case will be coming soon.
Problem is, it'll cost an arm and a leg.
Engadget has gotten its hands on some cases for the HTC One S, including a kickstand case, cases that should be hitting shelves at some point in the near future. That's the good news. The bad news is that the case that includes kickstand functionality is going to be pretty pricey.
Read: HTC One S Review.
The plain HTC One S case is going to run a fairly reasonable $24.99. However, the kickstand case is going to cost a whopping $39.99. That's not cheap, even for a case that has a precision-molded flexible plastic shell.
The cases kickstand is made of metal alloy and it's spring loaded. But that doesn't change the fact that it costs $40, a price that is certainly going to price quite a few consumers out.
In a bit of a consolation prize, it will also come in four different colors. Gray, granita which is a variant of red, navy blue and black.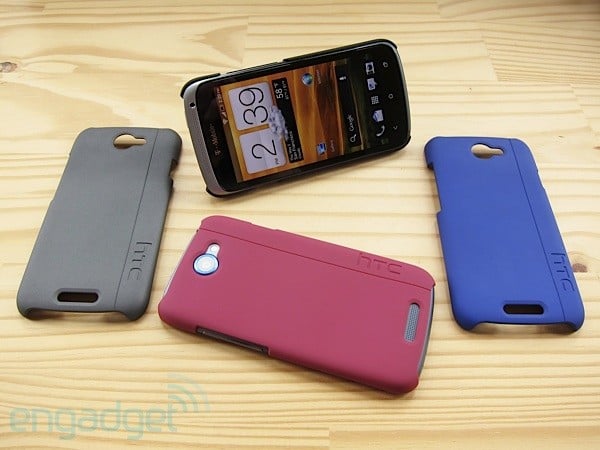 Read: T-Mobile's HTC One S Is Good, But Customers Should Wait.
Those of you looking to add a case  to the HTC One S will want to keep an eye out for these cases in the near future and those that are looking to add a kickstand will want to start saving immediately.
Would you pay $40 for a HTC One S kickstand case?