HTC One S Release on T-Mobile Gets Closer
Earlier today, we learned the release date of one of T-Mobile's upcoming HSPA+ 42 smartphones, the Samsung Galaxy S Blaze 4G. However, we're still waiting on another release date, one that T-Mobile customers are likely looking forward to. That missing release date of course belongs to the HTC One S which HTC and T-Mobile announced at the Mobile World Congress. And while we still don't have a date, we now know that things are moving along.
Last week, we learned that the HTC One S might be facing a delay because of manufacturing issues. It's unclear if that's indeed the case but there is at least one piece of good news regarding the One S.
It has passed through the FCC on its way to T-Mobile's HSPA+ network. In fact, it actually may have passed through the FCC last week.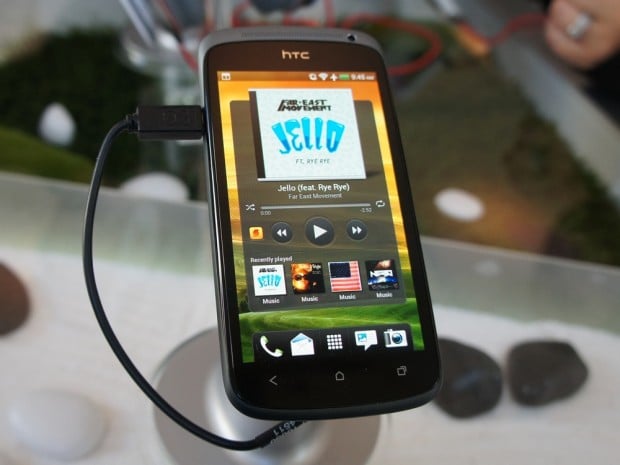 The confusion lies in the model number. Today, a device called the HTC PJ40110 passed through with flying colors. And two weeks ago, a device called the PJ58100 got approved.
It's unclear which one of these is the T-Mobile version of the HTC One S as the only difference between the two, according to Engadget, is the location of the WLAN / BT antenna. The specifications are apparently the same.
As are the radios on board.
Either way, we're closer to launch.
T-Mobile plans on getting this phone onto shelves during the spring and it would appear that the carrier is on track.
Besides the HSPA+ 42 support, the One S features a a 1650 mAH battery which will supply you with ample battery life, an 8 megapixel camera, a dual core 1.5 MHz Snapdragon processor, Beats Audio, 1 GB DDR2 RAM to help with multitasking and gaming, and 16GB of on board storage, and a 4.3-inch qHD Super AMOLED display.
It will arguably be the best device available on T-Mobile at least until the Samsung Galaxy S III arrives later this year.

This article may contain affiliate links. Click here for more details.