HTC One Sense 5.5 Update Pegged for This Year in U.S.
Sense 5.5, which just made its debut alongside the HTC One Max, will apparently be coming to the HTC One later on this year, this according to a noted HTC insider who says that the Sprint HTC One in particular will be getting the Sense 5.5 update sometime before the end of the year.
Earlier this month, HTC announced its 5.9-inch HTC One Max, a Galaxy Note 3 competitor and a device that is going to be coming to Sprint and Verizon later on this year. The device, among other things, delivered Sense 5.5, a new update to HTC's Sense 5 software that it lays on top of Android. The software first made its debut alongside the HTC One earlier this year.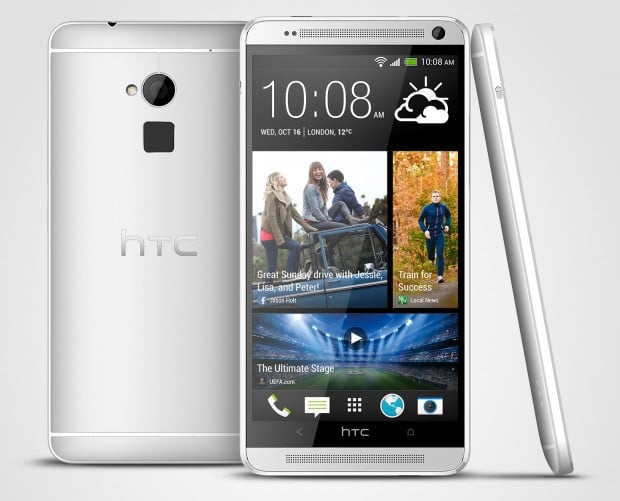 Sense 5.5 ups the ante by delivering several new enhancements to the user interface including changes to HTC BlinkFeed and some additions to Zoe including the ability to put together a short slideshow with background music. It also now includes a GIF editor and new options for Highlights. Those are just a small sample of the changes that will be coming when Sense 5.5 arrives.
HTC hasn't come out of the gates promising Sense 5.5 updates for users of its older devices but thanks to LlabTooFeR, a developer who is known to possess inside information at HTC, we have been getting a glimpse at what to expect. Already, he has "confirmed" Sense 5.5 for a few devices including the HTC One, HTC One mini, HTC Butterfly and HTC Butterfly S.
He has gone even further today, claiming that the HTC One Sense 5.5 update, which is expected to touch down alongside Android 4.3 in Europe next month, will be hitting the United States sometime this year. Specifically, he claims that the update will land on the Sprint HTC One in 2013, a bold claim given that the device just received its upgrade to Android 4.3.
@undercovercesar Yes, later this year…

— LlabTooFeR (@LlabTooFeR) October 17, 2013
No timing has been established just yet and HTC hasn't confirmed anything but it looks like there is a good chance that HTC One owners in the United States could see Sense 5.5 roll out sooner rather than later. HTC has done a fantastic job of keeping its HTC One customers updated and informed about updates so if it does land in 2013, we wouldn't be surprised.
In the meantime, HTC One owners in the United States are in the midst of an Android 4.3 roll out that is soon going to hit the T-Mobile HTC One and will spread to the Verizon HTC One before the end of the month.

As an Amazon Associate I earn from qualifying purchases.