HTC One Sense 5.5 Update Rumored for November
The HTC One Sense 5.5 update could roll out in some regions in November along with Android 4.3 Jelly Bean, this according to a noted HTC insider who often leaks HTC update plans early.
Rumors suggest that the HTC One Max, a larger version of the HTC One, will be coming sometime this month, offering buyers a chance to snag an HTC One with a 6-inch display. The device will not only usher in a new variant of the HTC One though, it will likely also usher in the Sense 5.5 era. Rumors suggest that Sense 5.5 will be on board the HTC One Max when it arrives later this year and there are now rumors suggesting that the software could roll out to HTC's flagship before the end of the year.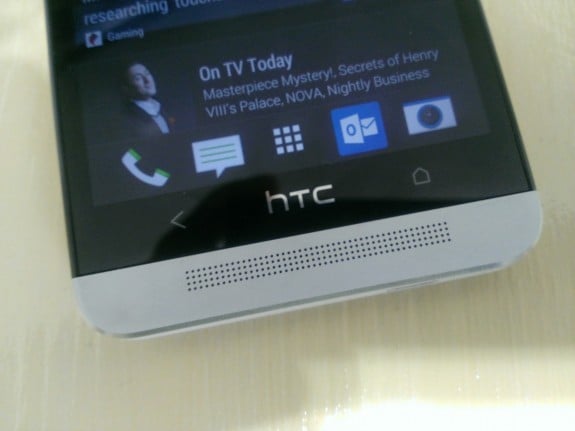 According to HTC leakster LLabTooFeR, who has made his name leaking out HTC software update information well ahead of time, the HTC One in Europe won't be getting Android 4.3 until November but the update will be coming with Sense 5.5, the software that will supposedly be coming on board the HTC One Max in the coming weeks.
Several weeks ago, HTC rolled out Android 4.3 for the HTC One in Taiwan. The company has also begun deploying the update, and Sense 5 fixes, in the United States. Sprint recently received the update and AT&T should get it tomorrow. However, the update has not spread to places like Europe. And while HTC itself hasn't confirmed anything, it's looking like the company may be delaying the software to outfit it with a new version of Sense.
@robbieMUFCtagg Europe and other regions will get sense 5.5 and this may happen in November…

— LlabTooFeR (@LlabTooFeR) October 6, 2013
While he has a solid track record, we should point out that this has not been confirmed by HTC and could very well change in the weeks ahead. Recently, we saw HTC promise the Droid DNA Android 4.3 update for September only to relent and confirm an Android 4.2 and Sense 5 update before the end of the year. Point being, plans can change dramatically.
Little is known about Sense 5.5 other than the fact that it could bring some enhancements to HTC's user interface. It should act as an incremental update between Sense 5 and a big Sense update that could potentially arrive next year.
It appears though, that at the very least, the HTC One outside of Asia and the United States, will get another Jelly Bean update before Google's new Android 4.4 KitKat update arrives.

As an Amazon Associate I earn from qualifying purchases.