HTC One Sense 6 Update Prep Reportedly Begins
A new version of HTC's Sense software, dubbed Sense 6, is expected to debut later this year with the company's HTC One successor, the HTC M8. Leaks also suggest that an HTC One Sense 6 update is on the way, something that has been echoed by new details that have emerged thanks to a member of XDA-Developers.
According to Shen Ye, an XDA TV Producer and Moderator, HTC has begun prepping the HTC One Sense 6 update for arrival. Ye claims that HTC has finished the work on the Sense 6 update for the rumored HTC M8, the HTC One's supposed successor, and that the company is now shifting its attention to the HTC M7's update. The HTC M7 is known by its retail name, HTC One.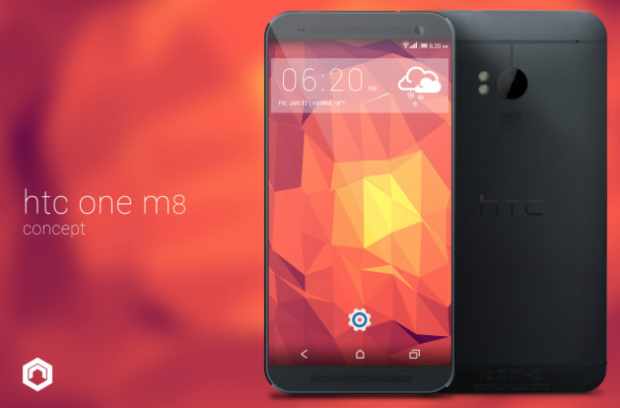 With the heavy lifting now done, it appears that the company will now need to debug the update and "recompile the update with M7 drivers." He also claims that the company needs to "make sure the new Sense 6 apps and frameworks can import Sense 5.5 app datas to avoid force closes after the update."
It's not clear how long this process will take. LlabTooFeR, a known HTC insider, recently "confirmed" the HTC One Sense 6 update for arrival though he said that the update is several months away at least. He has pegged the release for the late summer or the fall with no specific date currently known.
HTC itself still hasn't confirmed anything Sense 6 related and probably won't acknowledge its existence until the company announces the next version of the HTC One.
The company's HTC One successor, the HTC M8, is rumored for arrival in February or March, ahead of the highly anticipated Samsung Galaxy S5 launch. The HTC M8 is supposedly going to be an incremental upgrade featuring the same Ultrapixel camera as the HTC One, a familiar Snapdragon 800 processor, and a similar design.
HTC's M8 is, however, rumored to have a larger 5-inch display, same as the Galaxy S4, and a little larger than the 4.7-inch display found on the HTC One. It's almost certainly going to be running Android 4.4 KitKat and again, should have Sense 6 on board as well.
Given that Android 4.4 KitKat is now rolling out to the HTC One, without Sense 6, it could be that HTC uses the next major Android update to deploy Sense 6 to owners of last year's HTC One model.

As an Amazon Associate I earn from qualifying purchases.