HTC One V Hitting Virgin Mobile Soon?
The HTC One V, which HTC said would be hitting pre-paid carriers this summer, appears to be close to launching on Virgin Mobile.
According to DroidDog, the HTC One V will apparently be hitting Virgin Mobile sometime during the middle of June.
A specific release date is still unknown although if the timing is true, we should be hearing from Virgin Mobile soon.
It generally offers a pre-order on its new smartphones.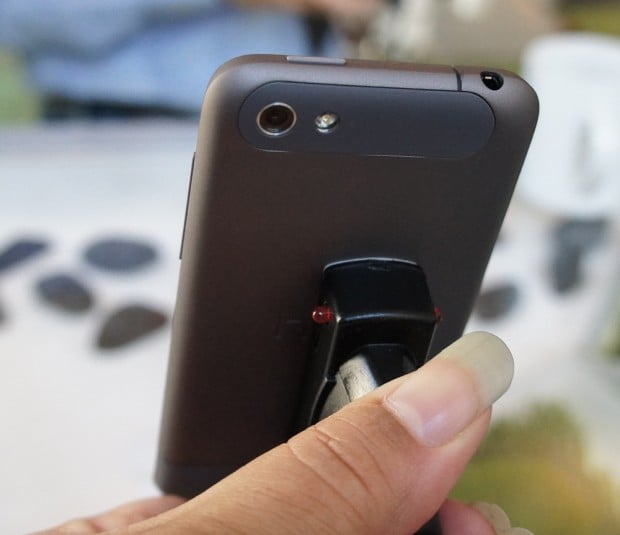 Read: Entry Level HTC One V Smartphone Holds Its Ground in Performance Tests.
Last month, HTC said that the device would be headed to several U.S. carriers this summer with Virgin Mobile, Boost Mobile and regional U.S. carrier U.S. Cellular expected to carry the device.
It's unclear when the HTC One V will be launching on Boost Mobile or U.S. Cellular.
The HTC One V will be the third HTC One phone to hit the United States following in the footsteps of the HTC One X for AT&T and the HTC One S for T-Mobile's network.
Read: HTC One V Hands On.
The HTC One V features an aluminum unibody design that is a little reminiscent of the Nexus One, a device that was also made by HTC.
It also features a 3.7-inch touchscreen and a speedy S4 Snapdragon dual-core processor, the same processor found in the HTC One X and the HTC One S.
The device also features a 5 mega-pixel rear shooter and it also claims Android 4.0 Ice Cream Sandwich right out of the box.
It's rumored to have a price tag around $200 off-contract which means it could be priced lower than the HTC EVO V 4G which launched on Virgin Mobile earlier this month.

As an Amazon Associate I earn from qualifying purchases.