HTC One X Android 4.4 & Android 4.3 Updates as Good as Dead
In response to a question about the prospects on an AT&T HTC One X Android 4.4 KitKat update, HTC USA claims that the device will indeed get Android 4.2 Jelly Bean but that the company may not roll out anything after the Android 4.2 update and Sense 5, meaning, the prospects of an Android 4.3 update or Android 4.4 update are slim to none.
For months now, we've been hearing whispers suggesting that the HTC One X may not get anything past Android 4.2 Jelly Bean and Sense 5. And while nothing is set in stone, HTC USA has seemingly hammered the nails further into the coffin not only for HTC One X owners in the United States but HTC One X owners across the globe.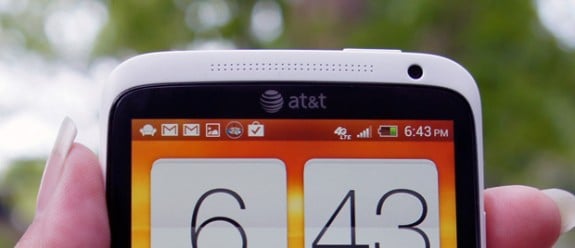 HTC USA says that as of right now, it does not have any future Android or Sense plans beyond the Android 4.2 Jelly Bean update for the HTC One X. This is the first time that we've seen the company offer up this candid information to HTC One X owners and it's information that unfortunately backs what we've been hearing for weeks now.
Of course, the company is quick to leave the door open, saying that if plans do in fact change, that it will let users know. So while the coffin isn't sealed on an HTC One X Android 4.3 or Android KitKat update for AT&T users, it's close. If the AT&T HTC One X doesn't get these updates then we doubt that other HTC One X owners will get the software.
@krsnprvn At this time, we won't have plans for future OS updates after Android 4.2.2 & Sense 5. If that changes, we will let you know.

— HTC USA (@HTCUSA) November 20, 2013
Sadly, this type of support isn't unusual given that the HTC One X is going on two years old and HTC typically keeps devices updated for 18 months before killing off support. It's something that we've seen with numerous HTC smartphones and we even saw Google use the same excuse with the Galaxy Nexus Android 4.4 KitKat update.
At this point, all HTC One X owners should be tempering their expectations and start getting used to having Android 4.2 Jelly Bean and Sense 5 on board. Users who aren't content with this software should be able to lean on the development community, not HTC, for assistance.

As an Amazon Associate I earn from qualifying purchases.