HTC One X Availability Remains a Mystery
While Sprint has told its customers that the HTC EVO 4G LTE will become available soon, AT&T has left those interested in the HTC One X in the darkness about when they can expect the device to return to physical and virtual shelves.
Earlier this week, it became known that HTC devices that were being held at U.S. Customs due to a patent dispute with Apple had cleared the government and would be shipping out soon.
Read: HTC EVO 4G LTE vs. HTC One X.
Sprint decided to let its customers know that it would be releasing the HTC EVO 4G LTE soon. However, AT&T, oddly enough, has remained silent about the HTC One X that remains out of stock in both colors on its website.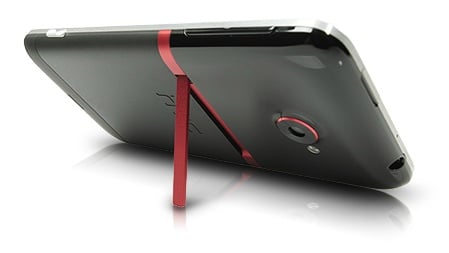 Read: HTC One X Review | $199 AT&T 4G LTE.
We assume that the device is in the same boat as the HTC EVO 4G LTE and customers will see stock soon, but until AT&T says something official, customers are unfortunately left to wait in the dark.
Frankly, the mystery is a little dangerous for AT&T, especially with the competition heating up like it is. It's also careless to leave customers in limbo like it has.
Clearly, this is an HTC problem but AT&T should be following in Sprint's footsteps as far as transparency is concerned.
It would serve them well, because remember, not everyone can or wants to order from third-party retailers like Amazon.
Anyone looking for a different phone now because of the delay and the subsequent silence from AT&T?