HTC One X Headed to Sprint in June as HTC EVO One?
We know that HTC and Sprint are going to be holding a joint event on April 4th and we have a feeling that the device will be the carrier's variation of the HTC One X, a device that is currently known as the HTC Jet. Well, a new rumor says that the device will, in fact, be an EVO-branded device and will arrive with some enticing features on board.
The rumor comes from Android Central and it states that the phone that will be launched on April 4th is actually the HTC EVO One and it will launch on June 6th.
Sprint launched the original EVO in June and the EVO 3D launched in June as well so the timing makes sense here.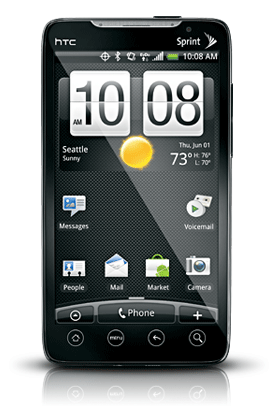 As for the features, the device supposedly is composed of:
HTC EVO ONE
Released June 6
4.7 inch, 720p AMOLED screen
1.5 dual-core Krait processor
2650mah non-removal battery
16GB internal memory
microSD card slot
Android 4.0 with 4.0 sense
8-megapixel camera with 2.0 front-facing camera
LTE
Beats by Dre audio
It should also come in both black and red and a kickstand as well. Yes, the kickstand has apparently made a triumphant return.
So, it looks like the upcoming Samsung Galaxy Nexus for Sprint's 4G LTE network has some competition. Sprint is rumored to be launching its 4G LTE network next month with the Galaxy Nexus release date pegged for April 15th.
However, the carrier has not yet given a specific release date or either the network so as of right now, it's all speculation.
In any event, April 4th just got a little more exciting, didn't it?
Anyone thinking about picking up the new EVO if it comes with these specs?

As an Amazon Associate I earn from qualifying purchases.