HTC One X Teardown Shows Off Internals
These days there's an expectation for gadget teardowns. Today the we see the HTC One X torn apart so we can all see what's inside.
Chinese website PCOnline gave the international version of the One X a teardown, which is surprisingly simple given the phone's design. The HTC One X's unibody design means no replaceable battery, and no screws to remove for a teardown.
To get inside the phone the PCOnline team had to pull the Super LCD 2 display out of the device, which is carefully done using a narrow plastic tool. Below the screen the rest of the internal components are tightly packed inside.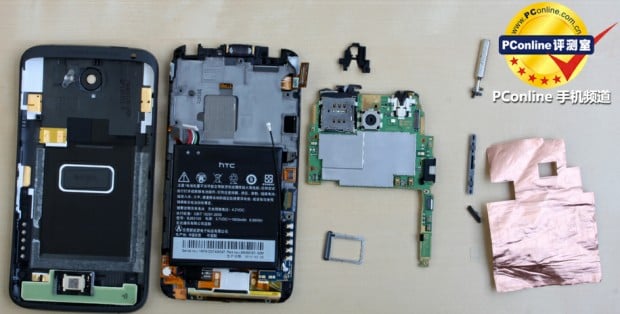 The 1800 mAh battery dominates the internals of the One X. HTC designed the motherboard to fit around the battery, with the Tegra 3 CPU sitting above it near the 8MP camera sensor (the US version will use a Snapdragon S4 instead).
HTC is willing to sacrifice battery for a thin phone, and it looks like it put as much battery as it could into the One X without sacrificing the thinness.
The rest of the internals are fairly unremarkable. It's still interesting to see how HTC designs the inside of the phone, however. We rarely get to see inside our phones unless someone else tears them apart.
The average user wouldn't need to tear down a HTC One X if it's their main phone, but it's nice to know that it is possible in case the battery ever needs servicing. We wouldn't recommend taking apart a smartphone, especially unibody phones, no matter how easy or hard it is unless you have a backup phone handy.

As an Amazon Associate I earn from qualifying purchases.