HTC One X9 Release Teases a Phone Worth Buying
Earlier this year the HTC One M9 was announced and released with mediocre results, and not nearly as much excitement as the Galaxy S6, LG G4 and other phones. Then to rebound last month HTC announced a well-rounded phone in the HTC One A9. However, the company isn't done yet, as new rumors have emerged teasing a powerhouse new phone called the HTC One X9.
The M series has always been known as the flagship or "high-end" when it comes to HTC smartphones, but later this year or in early 2016 that could change. At least if the latest leak and rumors are correct. HTC has a new phone rumored to be the X9 in the works, with a design that should fix most the problems buyers had with the M9 and others.
Read: HTC One M9 Review
The HTC One A9 was a mid-range smartphone with a high price tag, which looks good but didn't do much to get the ailing company back on track. However, the powerful and well-designed flagship HTC One X9 we'll talk about below could be exactly what buyers have been waiting for.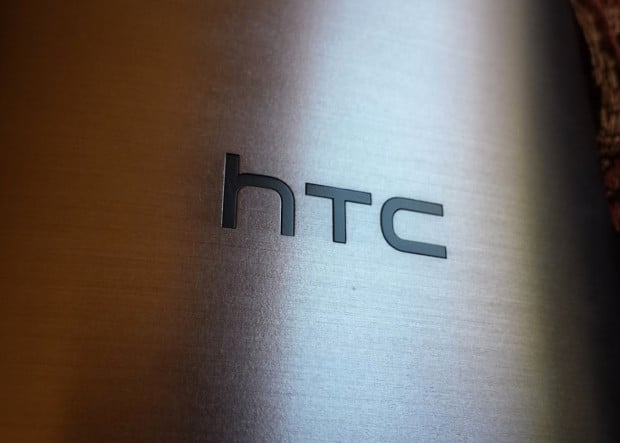 According to some leaked details and the image shown below, HTC has another impressive phone in the works that should rival the Samsung Galaxy S7 next year, the LG G5, iPhone 7, and anything else coming in 2016. It's stacked with impressive features, hardware, dual front-facing speakers and more of HTC's usual, but delivers a brand new look with stunning specs.
The new breed is reportedly going to be called the HTC One X9, or a part of the X series, which will be HTC's new flagship smartphones. The name change could be to distance this from the failed efforts of the M7, M8, and M9, but we're not sure. Check out the photo below, then continue on for more details about what's on the inside, and why this phone is one worth waiting for.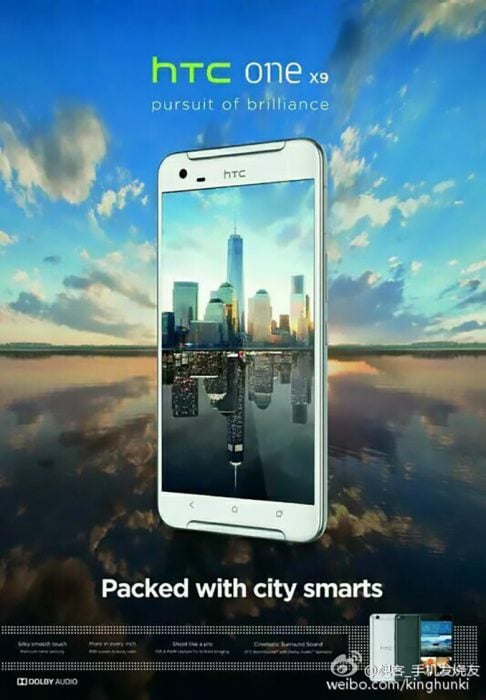 Stating the One X9 is "packed with city smarts" doesn't make much sense, and this could just be a well-made fake, but we'll have to wait and see. That being said, this sounds like one impressive phone and here's the full spec sheet.
HTC One X9 Specs (Rumored)
5-inch 2560 x 1440 Quad-HD Display
8-core Snapdragon 820 with 4GB of RAM
32 or 64GB of storage (with a micro-SD slot for expansion)
Android 6.0 Marshmallow
23 Megapixel Rear and 4 Ultrapixel Front Cameras
Fingerprint scanner unknown
Dual front-facing speakers (redesigned, near the edge)
Small bezels for an improved experience
Quick Charge 3.0 technology for fast charging
3,500 mAh battery
The leak mentions this phone could potentially be released outside of the United States with a brand new 8-core MediaTek Helios X20 processor, the same 4GB of RAM, and even have a 128GB option available, similar to the new Nexus 6P from Google.
Looking at the image it appears we'll have the usual aluminum around back (image on bottom corner) with the rear camera placed similarly to the iPhone layout. Then a plastic front with new and improved boomsound speakers. Ones that are moved to the edge to get rid of HTC's famous and unwanted huge bezel and black bar from previous releases and more.
Then at the bottom of this leaked press photo the phone is highlighted as having a "silky smooth touch" with an improved design, "More in every inch" talking about more pixels in a small 5-inch screen, and less bezel for the speakers, "shoot like a pro" with what's probably the new 23 megapixel Sony camera lens around back, and finished with "cinematic surround sound" with those popular dual front-facing speakers.
Based on the image shown here today it doesn't appear to have a fingerprint scanner, like most phones these days including the new HTC One A9, but that could change by the time this phone is announced and released. Again, this is a very early look at a leaked press image, or a phone that may not even come to the United States at all. That said, it features specs for a device coming in 2016, like the Snapdragon 820, so most likely an announcement and more details won't arrive until early next year.

As an Amazon Associate I earn from qualifying purchases.