HTC Ports Kickstand to One S Smartphone Through Official Case
If you're the owner or potential owner of the HTC One S smartphone, which is available on U.S. carrier T-Mobile USA, and are jealous of the HTC EVO 4G LTE on Sprint due to that device including a kickstand in its hardware design, then you can grab an official HTC case for the device that will allow you to prop up your phone comfortably. When the original HTC EVO 4G (WiMax edition) was launched almost two years ago on Sprint's 4G WiMax network, the device attracted a lot of attention due to the inclusion of a simple hardware kickstand.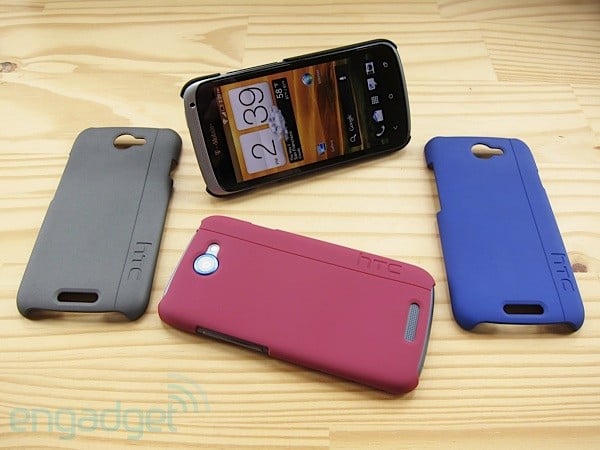 There have been a number of after-market cases for a number of different smartphones since then that brings a kickstand to devices that lack them, and those cases have been popular for users who want to leave their phones on their desk to show off photos, view videos, or just have their phones propped up to quickly glance at notifications, alerts, and other information.

HTC's official case comes in two versions. Both editions are made from hard plastic and come with a soft touch coating and are minimalist in design affording protection to the rear of the HTC One S, but with little protection to the sides and no screen protection unless users get a screen protector.
The version without a kickstand will sell for $25 and the version with a metal kickstand will retail for $40. The kickstand mechanism appears solid and more well constructed than the after-market cases that use a plastic kickstand mechanism.
The cases were shown to Engadget, and HTC says the cases are coming soon.
The downside is that using the case, you won't have access to the micro USB port for charging.

This article may contain affiliate links. Click here for more details.