HTC Puccini, 10-inch LTE Tablet for AT&T, Gets Pictured (Image)
An image of the HTC Puccini, a codename for what is purportedly a 10-inch LTE Android tablet destined for AT&T, has surfaced today.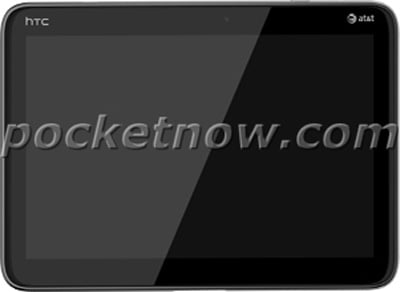 Details on the device are light with speculation resting on the tablet being an Android 3.0 Honeycomb device with HTC Scribe technology meaning it would use the same stylus that the HTC Flyer and HTC EVO View 4G for Sprint use.
It also will apparently take advantage of AT&T's 4G LTE network which is expected to be deployed at some point during 2011.
Other than those possible details, the Puccini remains a mystery. There are apparently some whispers out there stating that this thing could be making a grand entrance at some point in June, around the time that AT&T should start rolling out its LTE network
That means that we very well could be looking at one of Ma Bell's 4G LTE launch devices. Expect more details about the Puccini to leak in the coming weeks.
(Via Pocketnow)