HTC Puccini 4G LTE Tablet for AT&T Gets More Details
Last we heard from the HTC Puccini was back at the beginning of May when it surfaced in an image and revealed itself as a 4G LTE tablet destined for AT&T. However, details were scarce. Fortunately, a few more details have leaked out and they have cleared up a couple of important things.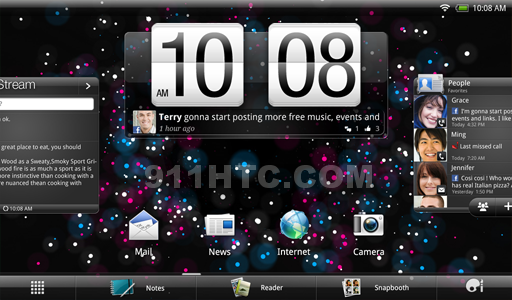 The HTC Puccini was surmised to be an Android 3.0 tablet rocking a 10-inch screen and 911Sniper has confirmed it to be just that. The Puccini will come with a 10-inch display rocking 1280×800 resolution, Android 3.0 Honeycomb and it will be powered by a 1.5GHz dual-core Snapdragon processor.
Throw those specs in with supposed 4G LTE support and you have a recipe for something that will likely be a popular device with Android enthusiasts and beyond.
AT&T has been rumored to be firing up their 4G LTE network by mid-summer starting in New York City and it's possible that this tablet could be one of the first AT&T LTE supported devices to become available to consumers. It'd be pretty funny if Ma Bell was able to beat Verizon to the market with a 4G LTE tablet, wouldn't it? Not for you Motorola Xoom owners though.
It's said that the HTC Puccini will hit at some point in June and it will likely (hopefully) be called something different when it does in fact arrive.

As an Amazon Associate I earn from qualifying purchases.