HTC Puccini/Jetstream Honeycomb Slate Confirmed with AT&T 4G LTE
It looks like we now have confirmation that the 10-inch HTC Puccini Android slate will be shipping to AT&T's 4G wireless network with LTE network support. The device is reported by Engadget to be in the testing phase and should be available soon. When launched, the HTC Puccini should give the Samsung Galaxy Tab 10.1 LTE on Verizon some competition, that is if AT&T launches its LTE network in a few markets to compete against Verizon's ever expanding LTE coverage in the U.S.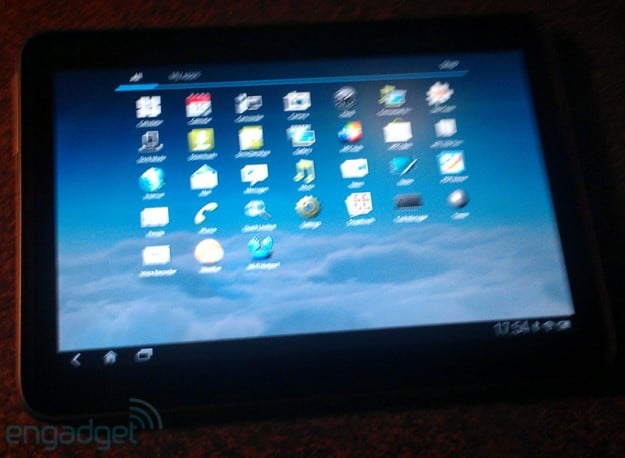 Unlike the smaller 7-inch HTC Flyer and Sprint HTC EVO View 4G tablets, the Puccini will come with Android Honeycomb and also a dual-core 1.5 GHz processor, rather than the single-core variety used in the former two models. Along with 1 GB of RAM, 16 GB storage, and a 10.1-inch WXGA, the Puccini also will come skinned with HTC Sense for Android Honeycomb to compete against the Samsung TouchWiz experience on the larger Tab 10.1.
The Puccini is shown with an 8-megapixel rear camera with dual LED flash as well as supporting a front-facing camera for video chat. Like the Sprint EVO View 4G, the device will also support HTC's Scribe and Magic Pen for annotating and note-taking with a digitizer.
Launch date and pricing is still unknown at this time, but there was a previous rumor that had pitted the Puccini for a September or October announcement. The device is said to launch as the HTC Jetstream 4G when it hits retail.
The Puccini will be HTC's second Android slate after the HTC Flyer/EVO View 4G, which are both in the same family, and the tablet will be company's first Android Honeycomb tablet as well as the first 10-inch tablet.