HTC Pyramid Photos and Specs Leak Out, Android 2.4 Onboard
T-Mobile has yet to make the upcoming HTC Pyramid official but that hasn't stopped the device from leaking out in a set of photos paired with an exciting list of specifications that should lift the spirits of T-Mobile customers feeling down about the AT&T acquisition.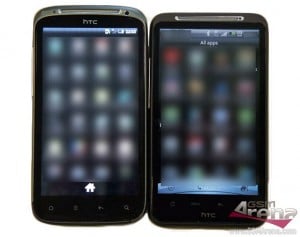 Last week, the Pyramid leaked out in some renders that looked pretty good. However, they were just marketing renders, and the photos that leaked out earlier today from GSM Arena and TechBlog.gr give us a better look at the form factor and a side-by-side match up with the HTC Desire HD.
In addition to the photos, TMoNews has stumbled upon a gold mine of information and here is a list of specifications that they believe will comprise the HTC Pyramid when it becomes official:
480 x 800 display
Dual-core 1.2 GHz processor
768MB of processor RAM
8MP rear cam; VGA front cam
HSPA+ (14.4 Mbps)
Android 2.4 (repeat 2.4)
DLNA
HTC Sense 3.0
No, that is not a typo. The HTC Pyramid will supposedly come loaded with Google's next version of Android, software that is expected to be announced at Google I/O. That makes a lot more sense than a previous rumor that pegged the Pyramid as running Android 3.0 Honeycomb, an operating system that Google has said is not for smartphones. As for the Pyramid's hardware, it apparently is 'sleeker and lighter' than Verizon's recent release, the HTC ThunderBolt.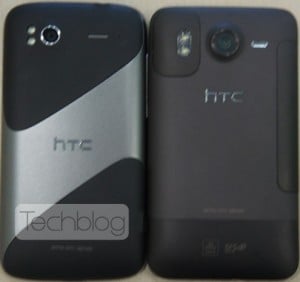 The HTC Pyramid is expected to hit shelves sometime in June.