HTC Releases Bizarre Teaser for Mobile World Congress
In the build up to this year's Mobile World Congress in Barcelona, companies have begun teasing their upcoming announcements. HTC has decided to join the party and has posted an odd teaser on its Facebook page that, well, reveals virtually nothing other than the fact that we'll probably see a new smartphone announced at the conference.
As you can see, the teaser employs the frame of a smartphone surrounding the number '5.' The company also says that consumers are going to be discovering "something fast" come Sunday.
Sunday, of course is February 26th which is the first day of the show and the date that HTC is holding its press event.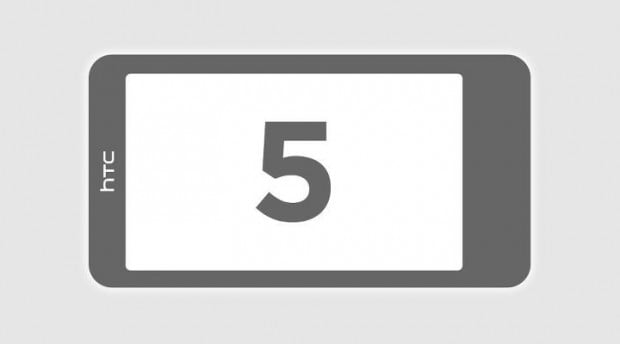 And while we have a pretty good bead on what HTC might announce at the show, this teaser has us puzzled. So, we've come up with some possible meanings behind this bizarre teaser.
Here they are:
5 HTC smartphones will debut at MWC
HTC will announce the first Android 5.0 JellyBean device
The company will deliver a phone that's 5 times faster then any of its previous phones
The HTC ThunderBolt Android 4.0 update will roll out in 5 years
HTC only plans to sell 5 of whatever device they announce
We could of course go on forever but you wouldn't want that.
(Read: HTC ThunderBolt Android 4.0 Update Confirmed.)
HTC is rumored to be announcing, at the very least, one smartphone and possibly as many as four smartphones. Odd, considering the company has said that it would tone down the number of smartphone releases in 2012.
Those phones include the quad-core powered HTC One X aka HTC Endeavor aka HTC Edge, the HTC One S aka HTC Ville that may be headed to T-Mobile, the HTC One V, and the HTC One XL.
(Read: 4 HTC Smartphones That Could Launch in February.)
And if we had to guess, there may end up being one more device announced based on the information contained in that teaser.
Any guesses as to what that teaser means?
Update: NVIDIA is going to be dubbing its Tegra 3 quad-core processor as "4-PLUS-1" because the chip uses a fifth companion core. So, that's likely what HTC is referring to here. Mystery solved.
Update 2: Or, it's just a countdown. We told you. Bizarre.

As an Amazon Associate I earn from qualifying purchases.