HTC Rezound Android 4.0 Update Rolling Out May 9th?
The HTC Rezound Android 4.0 Ice Cream Sandwich update that was rumored to be out earlier this month now has been pegged with a new release date in May. In addition, it appears that the Motorola Xoom 4G LTE may be getting its upgrade to Android 4.0 in just a few days.
According to an anonymous post on Reddit, by way of Droid-Life, the HTC Rezound might see Android 4.0 roll out on May 9th while the Motorola Xoom is supposedly going to get Android 4.0 on April 23rd, just a few days from now.
The source is apparently someone who works for Verizon although he or she was unclear on what exactly they do for the company.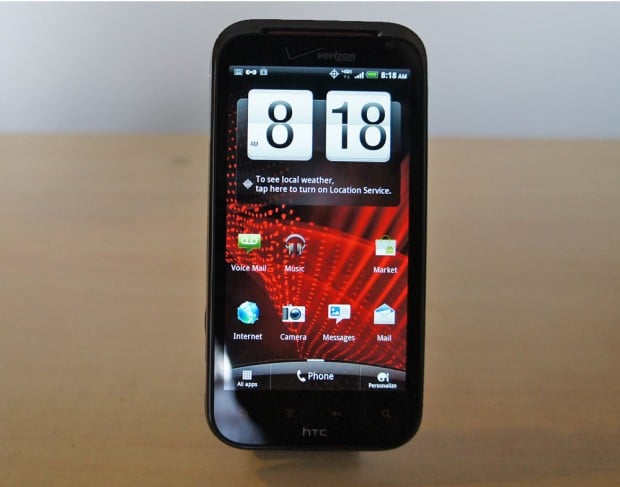 Here is the information they posted in regards to the updates:
HTC Rezound – 05/09

Software Update Version: 2
Soak Test: 04/16/2012 – 05/07/12
OTA: Verzion
Size: 297mb
Push OTA: 05/09/12
Pull Avail: 05/09/12

Xoom 3G/4G – 04/23

Software Update Version: 5
Soak Test: 03/29/12 – 04/19/12
OTA: Google
Size: 106mb
Push OTA: 04/23/12
Pull Avail: N/A
Keep in mind, these dates are subject to change at a moments notice but it appears that these very well could be the dates that Verizon is targeting at the moment.
One problem for Xoom owners though. We haven't heard of any sort of testing in regards to the Xoom update, something that usually leaks out before an update arrives.
According to this document, it ended today, but there hasn't been a peep from anyone involved in it.
That's a bad sign and it could mean that this April 23rd date might be moved.
As for the HTC Rezound update, it was supposed to roll out earlier this month but got delayed so hopefully a month of testing has helped a version that is suitable for public release.

This article may contain affiliate links. Click here for more details.