HTC Rezound (HTC Vigor) Appears in New Image
This week has been very fruitful as far as new Android phones are concerned. We've seen Motorola announce the new 4G LTE enabled Droid RAZR for Verizon and we also saw Samsung announce the new Galaxy Nexus which we suspect will be headed to Verizon's 4G LTE network at some point in November. However, there is another Android device on the horizon, one that was once known as the HTC Vigor and is now known as the HTC Rezound which has shown up in a new image today for interested parties to marvel at.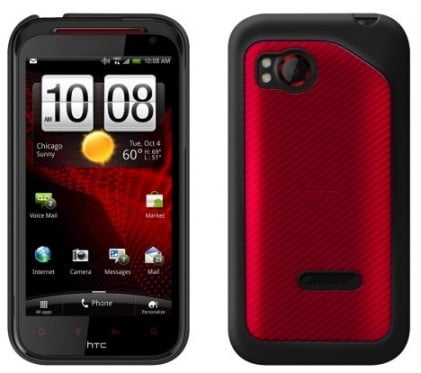 This image is courtesy of HTCPedia and it shows the HTC Rezound sitting snug inside of a case showing off its red tinted soft keys that for some reason look extremely good. You guys too?
You'll also notice the 4G LTE logo up in the top right corner there. It looks pretty good folks but again, we think it's going to have a tough time fitting in alongside the Galaxy Nexus, Droid RAZR and the HTC ThunderBolt's issues.
In any event, November 10th is the rumored release date for the HTC Rezound so we're getting closer to an announcement.
Via: Droid-Life

As an Amazon Associate I earn from qualifying purchases.