HTC Rezound Ice Cream Sandwich Update Release Date Gets Closer
It appears that HTC Rezound Ice Cream Sandwich update release date just got a little closer today as another leaked build has made its way to the surface.
According to Droid-Life, a new version of the HTC Rezound Android 4.0 update has appeared over at XDA-forums. The software is said to be a relatively minor update from the previous version that leaked out and contains fixes for a SMS issue and the data widget and removes a caller ID application.
Both are signs that an official roll out is just over the horizon.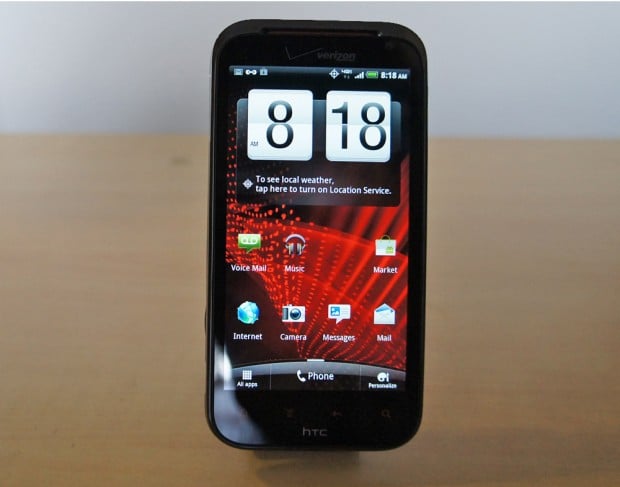 Read: HTC Rezound Review – Skip The Beats, Give Me The Phone.
While HTC and Verizon have yet to give HTC Rezound owners an official Ice Cream Sandwich roll out date, we do know that the software will be arriving at some point during the months of June and July.
Neither manufacturer nor carrier have said which one it's going to be.
However, because a new build has leaked out with relatively minor changes, one could hope that a release might be just around the corner.
The release of the HTC Rezound Ice Cream Sandwich update has been rumored for months with several possible dates passing by without any sign of the software.
It now appears that we're as closer as we've ever been to the software rolling out which should make owners of the HTC Rezound happy campers.
The HTC Rezound has been out since 2011 and it will soon be joined on Verizon by another HTC-made 4G LTE device, the Droid Incredible 4G LTE.