HTC Rezound Price Drops, Still No Sign of Droid Incredible 4G LTE
The phone that the Droid Incredible 4G LTE will be replacing, the HTC Rezound, has seen its price drop again at Verizon.
Verizon has dropped the price of the HTC Rezound down to $80 when customers sign a new contract and purchase the smartphone online. It's part of the carrier's summer sale, a sale that also saw Verizon drop the price of the Samsung Galaxy Nexus.
The carrier usually offers the HTC Rezound for $199.99 which means that this offer takes the price down a whole $120, a pretty steep discount.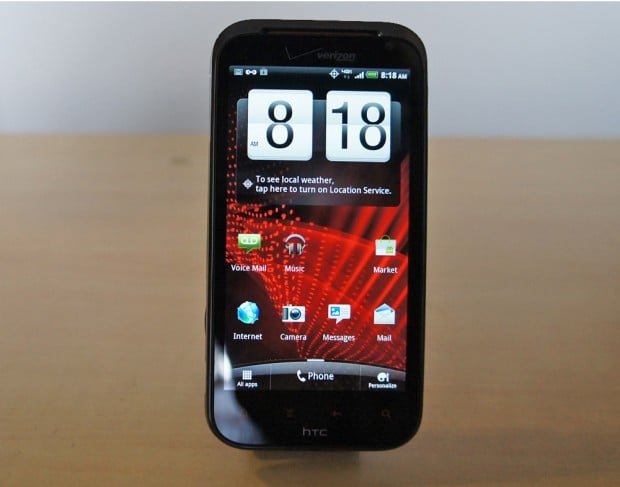 Read: HTC Rezound Review.
Of course, the price drop comes at a strange time. In May, the carrier announced the Droid Incredible 4G LTE, a device also made by HTC. We expected the device to replace the HTC Rezound in Verizon's lineup but the carrier has been mum about the device since it made the announcement.
The Droid Incredible 4G LTE can be seen in the video below.
Read: Droid Incredible 4G LTE Might Be Dead in the Water.
In fact, it's unclear if Verizon will ever release the third device in the Droid Incredible lineup now that it has the Samsung Galaxy S III so close to launch in the United States.
The Verizon Galaxy S III is expected to launch in the early part of July.
It's possible that Verizon will keep the HTC Rezound's price at this point for longer than a summer sale, maybe until it discontinues it later this year, but at this point it's too early to tell, especially because the Droid Incredible 4G LTE is missing in action.
In any event, the Rezound is on sale at Verizon and it's certainly a deal worth looking at for those that want a phone with a speedy processor, a high-definition display and a nice little wait for Android 4.0 Ice Cream Sandwich.