HTC Rezound Price Falls to $199 at Amazon
While most of our attention is currently on the happenings at CES 2012 here in Las Vegas, but we couldn't help but notice that another high-end Android phone has dropped in price today, and this time its HTC's most recent release, the HTC Rezound, which has fallen down to $199 just two months after launching.
That price comes from the folks at Amazon and it comes after the signing of a new two-year contract.
Now, obviously, this isn't the death knell for the HTC Rezound but it's definitely a sign that it is struggling with the competition.
Verizon's 4G LTE network currently boasts two other high-end smartphones in the Samsung Galaxy Nexus and the Motorola Droid RAZR, both of which have likely done serious damage to Rezound sales.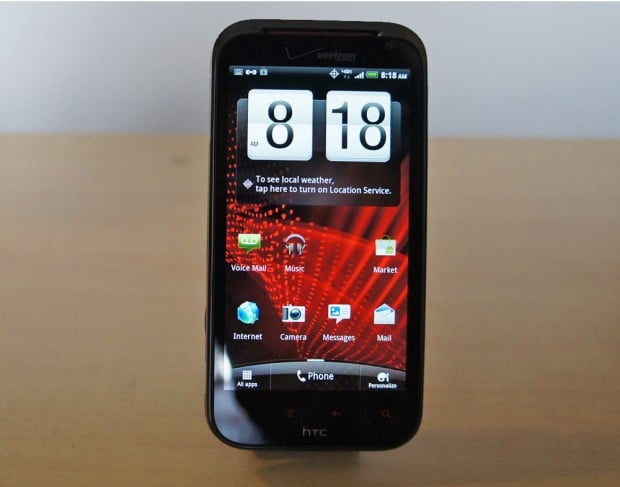 And it should only be a matter of time before the Rezound drops even further in price.
HTC is expected to announce its latest smartphone or smartphones, widely believed to be powered by NVIDIA's Tegra 3 chip, next month at the Mobile World Congress in Barcelona.
But, if quad-core doesn't matter to you and you're not thrilled about the prospect of owning a Galaxy Nexus or the Droid RAZR – or a number of the other Android devices available at the moment, a $199 HTC Rezound might be appealing to you.
You can find it  for sale on Amazon if you head right here.
Before you take the plunge however, you'll want to read our in-depth review of the United States' first Beats Audio powered smartphone.
Via: Droid-Life

As an Amazon Associate I earn from qualifying purchases.