HTC Rezound Shows Up in Ad, Gets Another Possible Release Date
We have a pretty good feeling that HTC is going to be announcing the Verizon-bound HTC Rezound on November 3rd and that feeling has just gotten stronger now that the Rezound has shown up in an advertisement at Verizon retail stores.
Over the weekend, Droid-Life released a photo of the HTC Rezound aka HTC Vigor, as plain as day sitting inside of an ad complete with Beats Audio and Joe Jonas. The Motorola Droid Bionic and LG Revolution sit right beside it.
This is not only confirmation that it's on the way but the name of the device is finally confirmed once and for all. We'll miss the name HTC Vigor and still think it has a better ring to it than Rezound.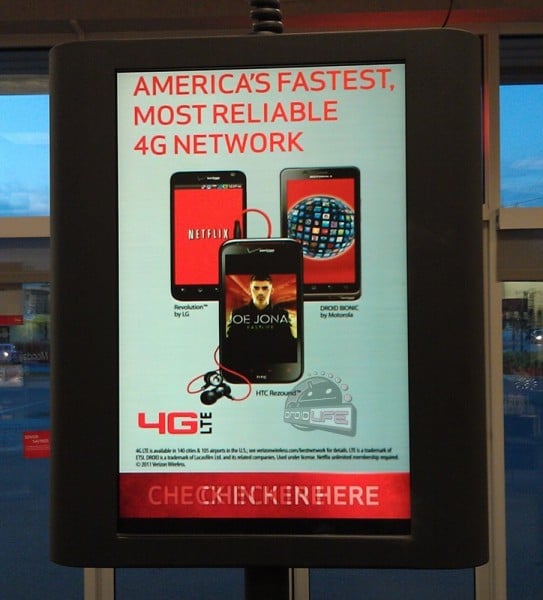 The HTC Rezound, for those unaware, has some good looking specifications which are rumored to include a 1.5GHz dual-core processor, a 4.3-inch HD display, 8MP rear camera, 2MP front facing camera, 1GB of RAM, and 4G LTE.
As for a release date, we've heard November 10th but a new date, Monday November 14th, has popped up as a possibility. On November 3rd, hopefully we know for sure.

As an Amazon Associate I earn from qualifying purchases.