HTC Ruby Appears in First Official Image
With all of the talk about iPhone 5's and Droid Prime's and Nexus Prime's and Bionic's, we've kind of lost sight of some other devices that have been on the horizon and one of those devices has been the oft-rumored HTC Ruby aka the T-Mobile HTC Amaze 4G. We've already seen the Ruby show up in some photos but until today, we hadn't seen it show up in anything official.
Pocketnow has now leaked out the first press show of the device that we believe might be headed to the Magenta carrier at some point in October.
The HTC Ruby is going to pack some pretty desirable specifications including a 8MP camera with dual-LED flash, a 4.3-inch qHD resolution touchscreen, Android Gingerbread with HTC Sense 3.5.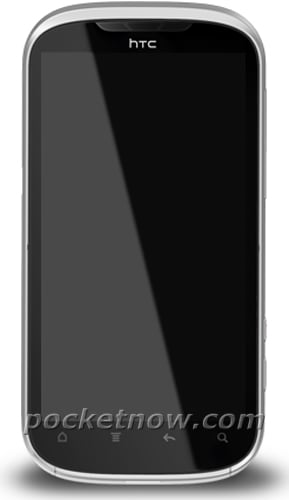 It should also have 16GB of on-board storage as well as 1GB of RAM.
All in all, this is an extremely solid device and it should please those of you that want a high-end device with a curved form factor.

As an Amazon Associate I earn from qualifying purchases.