HTC Ruby for T-Mobile Finally Reveals Itself
We now know that HTC is planning for eight new smartphones for the fall of 2011 and we have a pretty good feeling that the phone that you see here, an Android handset destined for T-Mobile called the HTC Ruby, is going to be one of them.
Pocketnow was finally able to get a good shot of this device in the wild after what seemed like an eternity of teasing. Before today, we only saw the Ruby pop up in bits and pieces.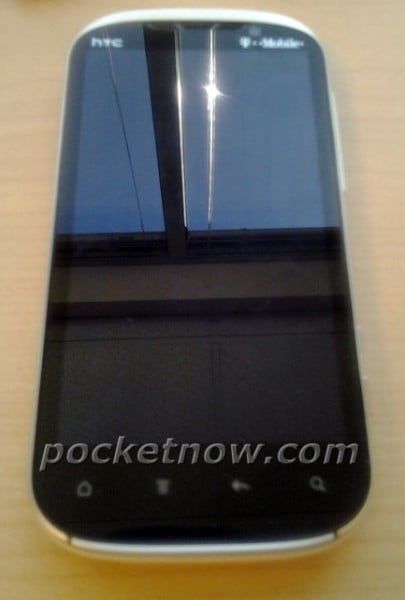 Now, we have the whole device to marvel at. The Ruby appears to draw from the myTouch series of T-Mobile devices and the HTC Sensation. Not a bad combo if I do say so myself. Unfortunately, we don't have any specifications to go on as of yet so it's hard to tell whether or not this thing is going to have the specs to back up the form factor.
It'll likely be in the mid-range level as far as devices go but we'll reserve judgement until we see some actual specficiations leak out and something tells me that those are probably just around the corner.

As an Amazon Associate I earn from qualifying purchases.