HTC S3D SDK Allows for 3D Apps, Game Development for HTC EVO 3D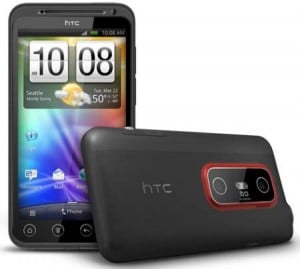 In order to kick-start development for the HTC EVO 3D, a smartphone with a glasses-free 3D qHD display as well as dual rear cameras to capture photos and videos in 3D, HTC and Sprint are now releasing the S3D SDK so that developers can now create and release apps and content for the smartphone. Results of the SDK were demoed in a Spiderman 3D game at Google I/O by Gameloft, which offers excellent graphics and game play.
I spoke with some third-party developers outside of the Google I/O 2011 developer conference and found out some interesting things about developing 3D content for the phone.
Gameloft was one of the companies that I had spoken with, and the company said that there were definitely some challenges in creating 3D content on mobile devices. The reason being is that there is so much variation in hardware–Gameloft said that it had thought development for the EVO 3D would be similar to the Nintento 3DS and for the LG Optimus 3D, but that varying chip architecture made the development more challenging than expected. This problem, otherwise referred to as fragmentation in the Android community, will most likely continue with 3D, HD, and other graphics intense games with various graphics and applications processors used, differing SoCs, and chipsets from various chip-makers ranging from NVIDIA to Samsung to Qualcomm to name a few.
The good news is that development so far for Gameloft appears to be going smoothly as the company was able to demo Spiderman 3D on the HTC EVO 3D. The game looks amazing in 3D and the graphics appear to pop in 3D more so than when we first glimpsed the device a few months ago at the CTIA tradeshow when it was announced by Sprint. Now, Gameloft with HTC has gotten the frame rate of the game up–it was around 15-20 fps before and now through refinements, Gameloft says that Spiderman 3D is playing near 25-30 fps. What that means is that you'll be seeing more 3D–you can adjust how much pop you want in the 3D rendering–as well as smoother game play with the higher frames per second.
A video demo of the Spiderman 3D game on the HTC EVO 3D is shown below. Despite the qHD display being a glasses-free 3D screen, the 3D effects didn't show up too well in video. However, in my experience and brief hands-on time with the game, the 3D seems a lot better than a few months ago when the phone was initially announced.
Gameloft says that a trial of Spiderman 3D will be pre-loaded on the HTC EVO 3D at launch. The company says that it plans on bringing additional titles to the EVO 3D, but could not commit to a timeframe or the actual names of titles at I/O.
HTC will be making the 3D SDK, called the S3D SDK, available to other third-party developers as well in a bid to have more content be created for the smartphone. Right now, 3D content is still a rarity in the mobile space as there are very few 3D smartphones on the market. Outside of the HTC EVO 3D, Sharp also produces a Galapagos line of Android smartphones that possesses a 3D screen and dual-cameras for the Japanese market and LG has the Optimus 3D. Hopefully, with the S3D SDK, more developers will be able to create additional content.

As an Amazon Associate I earn from qualifying purchases.