HTC Salsa Spices Up Android with Facebook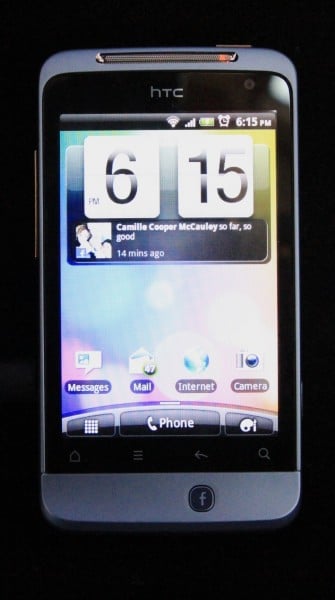 In addition to the HTC Cha Cha, HTC will be releasing another Facebook-centric Android phone in the name of the HTC Salsa. Utilizing a more traditional candybar touchscreen form-factor, the Cha Cha dances with a 3.4-unch HVGA display, making it a mid-range or entry-level phone offering, and with the Facebook integration and dedicated Facebook button, it will be targeted mostly at youths and those who need to stay connected to their social network of choice.
According to IntoMobile, which was at Mobile World Congress, "The quick-share button will actually glow when you're in an app or feature that allows you to share what you're doing whether you're listening to music, browsing the web or swiping through photos. If you press and hold it down, you can check into a location with Facebook places."
Like the Cha Cha, the Salsa will feature Android 2.4, also called Gingerbread like Android 2.3, HTC Sense, a 600 MHz CPU, and support for HSPA networks.
The phone will be available in Q2 2011.

As an Amazon Associate I earn from qualifying purchases.