HTC, Samsung Offer Competing Design Stories on HTC One, Galaxy S4
Now that both the HTC One and the Samsung Galaxy S4 has gone on sale in the U.S., both HTC and Samsung have released the back story behind their respective flagship phones, offering users a glimpse of the considerations that went into the creation of these devices.
Both videos offer an Apple-like narrative of the design process, with HTC's shorter video focusing entirely on the hardware design and the beautiful zero-gap construction process while Samsung's lengthier show depicts both the software and hardware of the Galaxy S4.
HTC Design:
https://youtu.be/fSkbIb60l1s
Samsung Design:
The differing video perspective comes as little surprise given the focus of HTC on hardware and simplified software while Samsung has been flexing its software muscles and keeping a similar design on the Galaxy S4 that it had used on the Galaxy S III.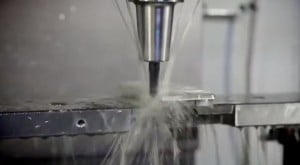 However, that said, HTC definitely could have expanded the video to showcase more about its Ultrapixel camera technology, HTC Zoe, and the new Blinkfeed home screen software as these elements are really part of the HTC design language that help to differentiate the HTC One on the market today; the company had released a separate HTC Ultrapixel story in the past, however.
HTC really should have elaborated on how the zero-gap process should help with reception while at the same time providing for a sturdy metal body. Apple had really highlighted the external stainless steel antenna when it had debuted the iPhone 4, and HTC should have capitalized in this design element.
On the other hand, Samsung had informed us in a prior conversation that while the Galaxy S4 looks similar to the Galaxy S3, there's a lot happening that users may not be attuned to, including components and parts that fit together better. The home button has been refined, according to Samsung's product marketing team in one example, to fit better with the frame. The Galaxy S4 really is an evolution and so Samsung was fit to talk more about the smarter software.

As an Amazon Associate I earn from qualifying purchases.