HTC Sensation 4G Android 2.3.4 Update Starts Rolling Out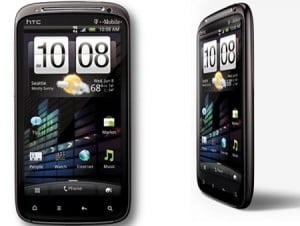 T-Mobile has just announced that the HTC Sensation 4G's upgrade to Android 2.3.4 Gingerbread has begun to roll out and may not complete until sometime in September. That's right, this is a true OTA folks and it doesn't appear that it can be pulled manual until T-Mobile rolls it out to you. That means that it could be a couple of weeks before some of you see it. Bummer, but hey, the improvement list is pretty substantial.
So here's what we got coming with the update, according to T-Mobile:
New Features
Software stability
Improved battery life
Improvements
Improvements to Trace dictionary
Improvements to screen responsiveness
Improvements to video playback
Improvements  regarding device reboot / power off
Improvements to icon  pixilation
Improvements to Wi-Fi connection
Improvements to screen/photo resolution
Not bad, right? So, now, I recommend smashing down on the 'Check' option in your HTC software updates section of your phone. You might just find a nice little surprise awaiting you.
Anyone seeing it yet?

As an Amazon Associate I earn from qualifying purchases.