HTC Sensation 4G Android 4.0 Update Delayed
Yesterday, HTC Sensation 4G owners on T-Mobile were delighted to see the carrier update it website in preparation for the update to Android 4.0 Ice Cream Sandwich. We had heard March as a possible roll out month for the update but it now appears that the software has been delayed for an unspecified amount of time, this according to a T-Mobile representative.
Representatives are generally hit or miss when it comes to updates about Android updates but seeing as though we're two days out from the end of March, it looks like the delay is a distinct possibility.
The reason given is that the build is apparently back in the hands of HTC for testing.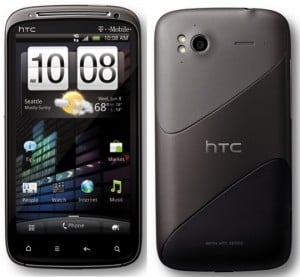 Here is the T-Mobile reps full response:
"HTC has delivered a ROM to us however it is still having issues the reason that other sensation types have the update without issue and ours did not come out that way is because every ROM must be adapted to the hardware of the device because we use a different radio than other providers and also have applications such as wifi calling it also has to be compatible with those. What the HTC rep told you is most likely correct because once a ROM is delivered we have 2 weeks to test it and then approve it or send it back they then have 4 weeks to fix the bugs and return it back to us, where we are exactly in that process I do not know but that is how a ROM is delivered to the customer.

The original ROM was not delivered to us in November, we started testing it just recently but I think it has been longer than 2 weeks so at this point HTC most likely has the ball.

You bought a phone and it has been announced that you are getting ICS you have every right to know what's going on with it and when you can see these awesome features. I did go into a lot of detail about how a ROM gets to the end user (you guys) but that wasn't to point fingers only so you would have a better understanding of why you don't have it yet, the bottom line is the Sensation has T-Mobile's and HTC's name all over it and both companies want to make you proud to be a Sensation owner so we are working as fast as we can to deliver it but also want to make sure that it stands up to your expectations."
Sadly, the representative gives out no time frame as to when the update might be arriving for Sensation 4G owners so those who own T-Mobile's device are just going to have to wait in the dark for the time being. Still, it could be any number of weeks before HTC delivers the software back to T-Mobile and even then, there is a possibility that the software could be sent back for additional testing.
Not the best news for Sensation 4G owners but at least there is some transparency going on here which is better than what most Android customers get.
Via: UberGizmo

As an Amazon Associate I earn from qualifying purchases.