HTC Sensation 4G Ice Cream Sandwich Update Rolling Out This Week
The wait for a Android 4.0 release date is finally over for HTC Sensation 4G owners on T-Mobile as the carrier has confirmed that Android 4.0 Ice Cream Sandwich will be rolling out on May 16th.
This confirmation comes a few weeks after T-Mobile made it clear that the update would be coming at some point in the near future. At the time, it did not reveal a specific release date.
However, today, the carrier made it known that this Wednesday, the optional update, which will be Android 4.0.3, will be rolling out to the device.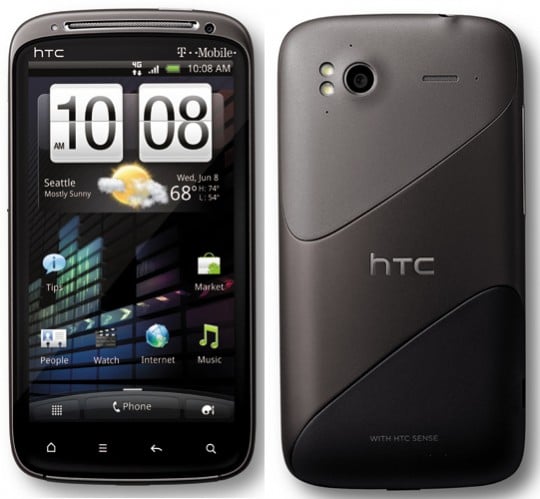 Owners of the HTC Sensation 4G should be able to pull the device starting Wednesday and once downloaded, the software will bring about a ton of changes and improvements.
The carrier has outlined some of them:
New Features

Android 4.0 (Ice Cream Sandwich)
Sense 3.6
System bar enhancements to easily view recent apps.
Re-sizeable widgets
Lock screen actions including pull down notifications and adjust volume while device is locked.
Data usage controls.
Face Unlock
Home screen folders
Improved battery life
Note: HTC Sensation 4G will be required to add Wi-Fi Mobile Hotspot feature in order to use the service after completing this update.

Improvements

Improved text input and spell checking
Improved menu structure
If all goes according to plan, and HTC and T-Mobile were able to iron out all of the bugs, this should be a vast improvement to the HTC Sensation 4G which will finally be taken off the aging Android 2.3 Gingerbread operating system.
Android 4.0 was originally released by Google all the way back in December of 2011 so, needless to say, this update has been a long time coming.
So, be sure to let us know how the software runs on the Sensation 4G when Android 4.0 finally arrives this week.