HTC Sensation 4G Launching June 12th at Walmart, June 15th at T-Mobile
It looks like that June 8th launch date for the HTC Sensation 4G on T-Mobile was a little premature as the carrier has announced that the dual-core smartphone will be out on June 15th at retail stores and through T-Mobile.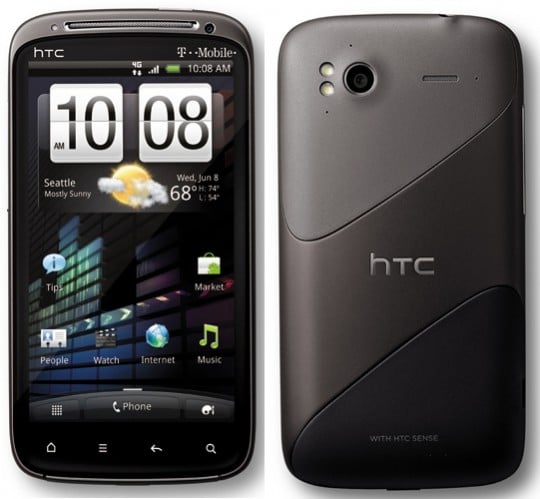 It had been rumored that the Sensation 4G might be headed to shelves in early June but that's not going to be the case as T-Mobile latest and greatest will be up for sale at select Walmart stores starting June 12th and will be available everywhere else three days afterwards.
Oddly, T-Mobile didn't announced any sort of pricing with the device. Considering all the problems T-Mobile has had with the G2x and its price, this isn't too surprising. However it's probably a little bit frustrating for those of you that have been saving up to get a hold of this beastly smartphone and want to know exactly how much you're going to have to pony up to get it.
We've heard that it might be $199.99 when it lands so that's a possibility.
It's also unclear as to whether or not the bootloader is going to be locked or unlocked when the device arrives but we're sure that we'll find out that little tidbit at some point before launch.
As for the specifications of the Sensation 4G, like we said it's a beast, and it employs a 4.3-inch SLCD touchcreen with 540×960 resolution, a 1.2GHz dual-core processor, 1080p video recording, and Android 2.3 Gingerbread right out of the box. All of those easily make it one of the most exciting devices to ever hit T-Mobile.

As an Amazon Associate I earn from qualifying purchases.