HTC Sensation 4G on Sale Early at Walmart?
The HTC Sensation 4G isn't supposed to hit Walmart until June 12th and it won't be available anywhere else until June 15th but that doesn't mean you can't get your hands on one right now. In fact, it appears that several lucky Walmart shoppers have managed to get their hands on the device much earlier than the scheduled release date.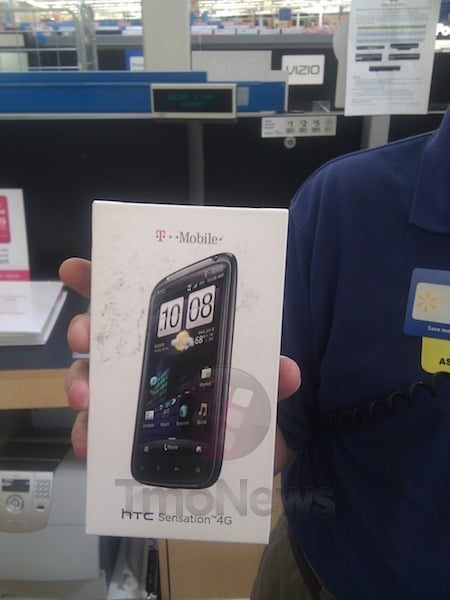 HTC's Sensation 4G is the latest and greatest smartphone on T-Mobile and it's one of the best devices to hit the carrier in recent memory, maybe even ever. What makes it even better is that HTC has confirmed that it is working on a software update for the phone that will unlock the bootloader. In other words, this is Android heaven, folks.
Walmart isn't just selling the phone early either. It looks like some customers have managed to score it for $50 cheaper than the actual listed price of $200. So, $150 on a new two year contract.
So, if this has been a phone you've been looking forward to, you probably want to take a trip down to your local Walmart and see if they won't cough up the goods early. Otherwise, just wait a few days and you'll definitely be able to get it.
Anyone been able to score one early?
Via: TMoNews

As an Amazon Associate I earn from qualifying purchases.