HTC Sensation XL Caught on Video Showing Off 4.7-Inch Display
Remember the phone with the funny name? The HTC Runnymede? Turns out, that won't be its name when it hits shelves. Shocking, we know. Instead, according to Pocketnow, the HTC Runnymede will be known as the HTC Sensation XL and not the HTC Bass as was originally thought. In addition to the branding, the HTC Sensation XL has leaked out on video courtesy of Engadget, showing off its gorgeous form factor and massive 4.7-inch display.
Make no mistake, the Sensation branding doesn't mean that its specs are close to the original Sensation or the HTC Sensation XE. Instead, the Sensation XL is rumored to feature a massive display, single core 1.5GHz processor, and of course, as you can see in the video, Beats Audio support.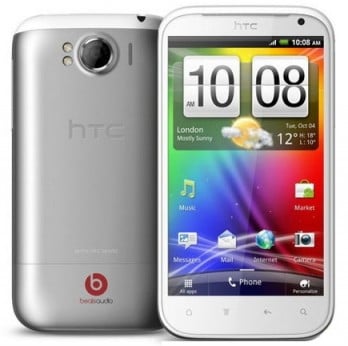 It has also been rumored to include an 8MP camera capable of putting out 720p video, a 9.9mm design, and 16GB of internal storage.
As for the video, it gives a brief tour of the device's design including its white coloring. We also get a glimpse at its software although we aren't entirely sure which version of Gingerbread it will have on board when its released.
Look for the Runnymede, ahem, HTC Sensation XL to debut in October.