HTC: Still Evaluating Phablet Market, But Says Consumers Want Sub-5-Inch
We had a casual sit down conversation with Jeff Gordon of HTC Americas at the Consumer Electronics Show and we asked about the company's plans for the emerging phablet market and the competitive tablet market. According to HTC, the company is still trying to evaluate the phablet market, but in general consumers do not want phones with displays in excess of 5 inches. The company says it will continue to watch the space, but that recently announced devices like the Huawei Ascend Mate with a 6.1-inch display may be too large to be considered a phone.
This doesn't seem surprising as the HTC One X has been quite a a popular device and the latest HTC Droid DNA flagship for Verizon's 4G LTE network is only a 5-inch device. HTC says that the sweet spot for phones has been around the 4.7- to 4.8-inch form factor. In fact, one of the highlights of the HTC Droid DNA, which is a 5-inch device, is that it's not much larger than the HTC One X, a device with a 4.7-inch display. Given that the Droid DNA acts more like a phone without the software UX that makes it more tablet-like, like the Samsung Note, the device is often considered a phone based on functionality, size, and user experience.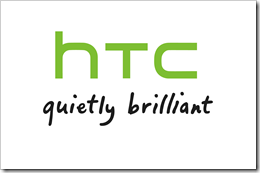 These comments perhaps suggest that the next-generation HTC flagship, which is the oft-rumored HTC M7, would be a device that would have a smaller 4.7 or 4.8-inch display, rather than a larger one like what we're hearing rumored for the Samsung Galaxy S4 or the LG Optimus G2.
In terms of hardware, the company says that we're approaching a ceiling and that specs would not really matter as much moving forward. It's a similar meme that we've heard before from companies like Apple, and similar to Apple, HTC is now focusing on the user experience. After a certain level of hardware improvements, any incremental improvements won't be as noticeable to end users. The jump from quad-core to faster quad-core on a mobile device won't be a big thing that the average consumers will notice or pay attention to. Incrementally going above 1080p may not deliver that much more value to scree displays for the naked eyes.
And though there has recent rumors of an HTC-made Windows RT tablet, HTC says at this time that it is continuing to monitor the tablet space. The company had previously announced that it would be withdrawing from the U.S. tablet market, so it'd be interesting to see if or when HTC returns to this space, if it would return with Android, Windows 8, Windows RT, or something completely different.
Interestingly, with the growth rate of smartphone adoption slowing in the U.S., HTC says it's also got an innovations lab that is testing and incubating ideas. Whether those ideas are marketable or viable for commercial release is still not clear but it's nice to hear that HTC's exploring new markets. AT&T, Sprint, and Verizon have all begun to diversify their portfolios with things like connected home and cars to expand the reach of embedded mobile broadband.
For now, it looks like HTC is focusing its efforts to differentiate its device portfolio on strategic hardware design decisions as well as through creating a great user experience through innovative and smart UIs. We'll likely have to wait until Mobile World Congress to hear and see more about HTC's next-generation smartphone portfolio.

As an Amazon Associate I earn from qualifying purchases.